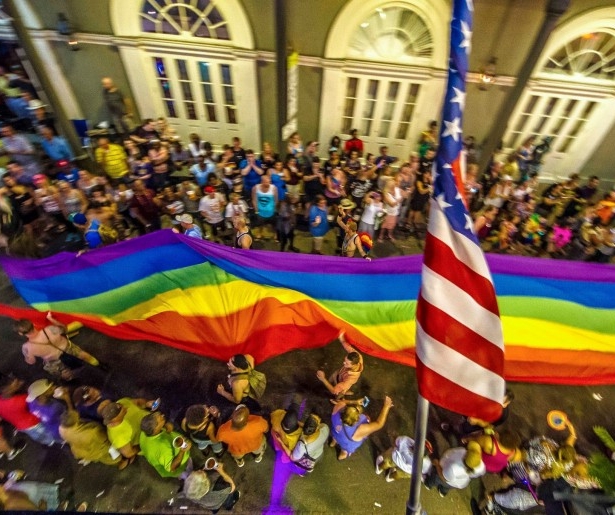 This weekend in New Orleans
Pride celebrations take over the French Quarter.
This weekend
New Orleans Pride has it all: a parade, dances, karaoke, a block party, and this year, likely a lot of emotion and, well, pride.
The Cajun-Zydeco Festival returns to Armstrong Park.
The inaugural Roots Reggae Fest goes off Saturday and Sunday in City Park.
Thursday
Celebrate James Joyce's "Ulysses" with Bloomsday at the Irish House.
Friday
Enjoy an Evening with Bianca del Rio and special guests at the Joy.
The Culture Krewe presents Rock and Vogue with Grace Gibson at One Eyed Jacks.
The Historic New Orleans Collection presents a concert in the courtyard by Sweet Crude.
Saturday
The Pride Parade lines up by the Block Party at Phoenix, then rolls down Elysian Fields before turning on Frenchmen, Decatur, Canal, then Bourbon.
Portland's Wanderlust Circus puts on a show at One Eyed Jacks.
Lord Huron plays the House of Blues.
Sunday
Close out Pride weekend with the One Eyed Tea Dance
Image courtesy of New Orleans Pride via Facebook.