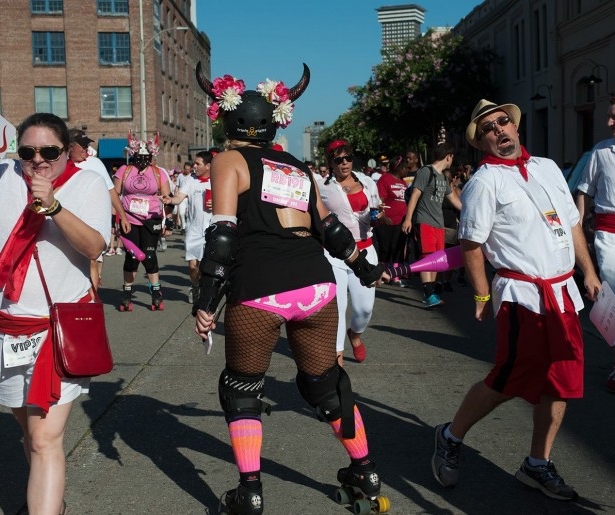 SHARE
What's more fun than getting chased by roller girls and getting smacked with wiffle bats in the July heat?
Nothing. The answer is nothing.
Seriously: we love San Fermin en Nueva Orleans – otherwise known as the Running of the New Orleans Bulls – and the ensuing slate of related events, from hard to pronounce pre-parties to Hemingway look-a-like contests. This entire weekend is going to feature a bunch of only in New Orleans moments, instances of the sort of civic magic you get when you watch a grown man get a hard wallop right to the tuchus courtesy of a lady with foot long plastic horns.
That, friends, is a nice way to spend a New Orleans weekend. Get the most out of your Bull Run via our guide to the festivities. Also: don't forget this is a charity event, so register if you're going to run.
Image courtesy of Nola Bulls via Facebook.