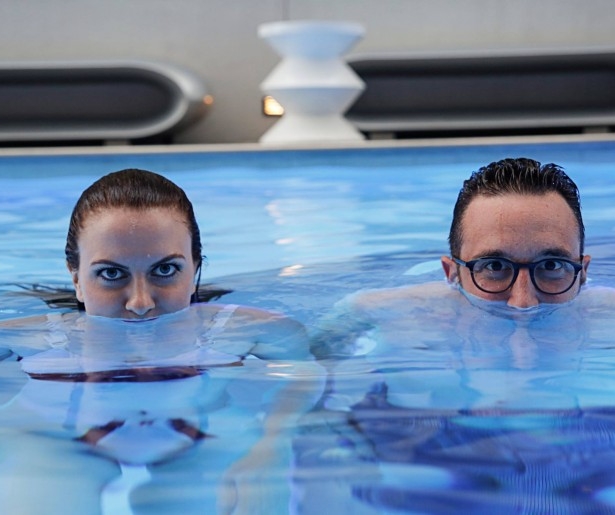 This weekend in New Orleans
Dive into the NOLA Project's immersive production – after all, they're staging Andrew Larimer's new play at an actual downtown pool. (Yes, you get to swim after the curtain call!)
This weekend
Exterior. Pool-Night tells the story of a temperamental movie star directing his first film in the Crescent City – and uses the Aloft New Orleans Downtown as its stage.
The 8th annual Creepy Fest honors all things spooky and punky.
Friday
Don your beret, have a glass of wine, and indulge any other Gallic cliches you can think of at the Francophilian Bastille Day Fete at NOMA. The best part? They're hosting a French Dog Contest, with awards for best-dressed and "most French" pups.
Josh Groban and Sarah McLachlan put on a concert at Champions Square.
Saturday
What's the best thing about a mid-July beer festival? When it's held inside an air-conditioned hall, like the Westbank Beer Fest.
Comedian Shane Mauss celebrates and explains the glory of psychedelic drugs onstage at the Allways Lounge.
Esme Patterson of Paper Bird plays a solo show at Gasa Gasa.
Sunday
Alien Ant Farm performs at Southport Hall.
Image: 'Exterior Pool Light,' courtesy of the NOLA Project, Facebook.