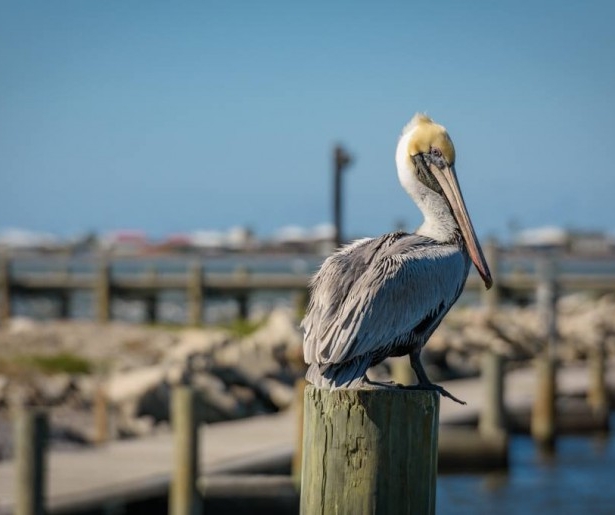 Though often disrespected by many of the offshore commercial industries that depend upon it, Grand Isle remains a bank fisherman's paradise. No matter which way the wind is blowing on a given day, those without a boat can explore the island until they find somewhere to catch a good dinner of fat trout, redfish, black drum, flounder or delicious sharks. On a good day at the smaller Elmer's Island, you may catch hundreds of trout and a limit of reds.
Ernest Foundas, owner of Suis Generis, annually hosts a casual amateur surf-fishing rodeo in Grand Isle, mostly for New Orleans's landlubbers living near his Bywater restaurant.
"It's mainly a staff appreciation thing, and a fun event for those of our customers who don't get enough opportunities to fish," says Foundas who, in the mid-'80s, helped found the first fishing club at local Newman High School.
"Our turnout so far has not been huge these last four years," he says of the tournament, which this year will take place Sunday July 31 and Monday Aug. 1. "Last year fifteen people participated. We mainly cast Sparkle Beetle lures in the surf off Elmer's island. We caught a couple trout per person that were big enough, until finally I switched to cut bait on a bigger rod and hooked a stingray that was about 6-feet across," Foundas says, bragging about the big one that escaped before they could pull it to shore.
"The winner last year caught a 47-inch redfish," Foundas adds.
That winner was the popular New Orleans YouTuber and fisherman known as M Hood.
"I caught a lot of fish when I was there last year," says Hood, who competed along with banjo player Jason Lawrence and other members of the Tuba Skinny band.
"First day I caught a big bull red on a piece of cracked crab off the pier with Jason," says Wood, who filmed last year's adventures for his YouTube channel. "When we caught the winning fish the next day, we were running steel leaders on a Carolina rig with cut bait, chunks of mullet, taking 'em far out off Elmer's with our kayak, or else walking it out real far. The first red we kept, but the winning one we released. That same morning we also caught two blacktip sharks."
The winner's prize included a five-course chef tasting meal at Suis Generis. "Ernie sat down and asked some questions and figured out how to wow me," says Hood. "He styled it to some of my particular tastes with some surprises along the way. We talked about each course as it came and he had a beer with me. Of course there was fish."
Over the last several years, Grand Isle has become ground zero for vibrio vulnificus, also known as "flesh eating bacteria." Don't be scared! Scientists agree that vulnificus is naturally occurring in any brackish water, and that only people with compromised immune systems need worry.
Cancer patients and others on heavy medication should avoid brackish waters, and anyone who does swim at Grand Isle should keep anti-bacterial soap handy.
One of Louisiana's few car accessible beaches – in one of the few areas where locals enter the water for non-commercial leisure activities – this year, Elmer's Island will be almost totally closed to vehicular traffic as the Louisiana Department of Wildlife and Fisheries and the Coastal Protection and Restoration Authority continue the "Caminada Headland Beach and Dune restoration project,' touted as the largest coastal restoration project in state history.
The $200 million restoration will refurbish 13 miles of beach and dunes between Belle Pass eastward to Caminada Pass, dumping 8.4 million cubic yards of new and imported sand in the process.
Locals fishermen are especially bummed that so much of the beach will be closed off during spring and summer, also known as Grand Isle's trout season.
Image via Facebook. The annual Suis Generis Fishing Rodeo goes off on July 31 and Aug 1 on Grand Isle. Click here for more information.