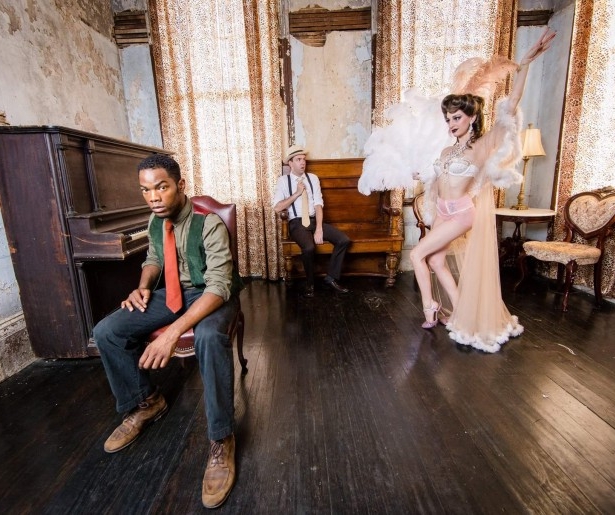 This weekend in New Orleans
Wear your white linen to hobnob on Julia Street, watch the underwear parade in Bywater, and celebrate the spirit of Satchmo.
This weekend
Satchmo Summerfest returns with a couple of big changes: a move to Jackson Square and a $5 admission fee.
Cripple Creek's production of Ragtime opens at the Marigny Opera House (pictued above, via Facebook). There are no more online sales, but 50 tickets will be sold at the door for each performance.
Friday
Juvenile performs at Republic.
Lynyrd Skynyrd and Peter Frampton play Champions Square.
Mary-Devon Dupuy and Lane Lonion host Stoked, a free stand-up showcase at the Howlin' Wolf Den.
Strip down to your skivvies and march in the National Underwear Day Parade.
Saturday
It's the hottest art event of the summer – White Linen Night.
Sunday
Blue Linen Sunday at Ashe Cultural Arts Center celebrates Mardi Gras Indian Hall of Fame Week with the opening of "Manchild in the Crescent City."