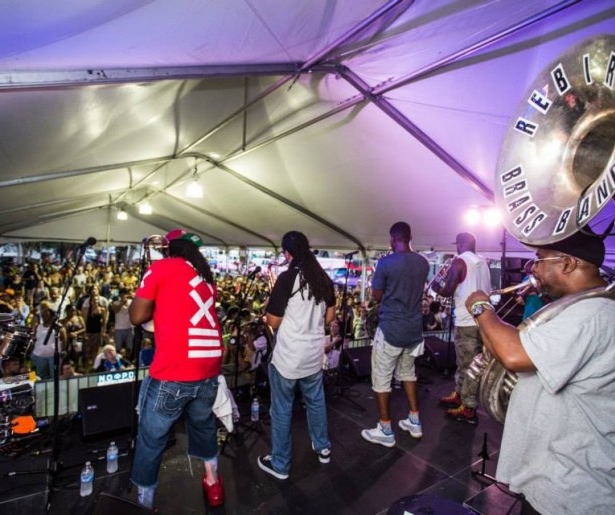 SHARE
You'd think the best way to beat the August heat in New Orleans is staying indoors and going on a Netflix binge. Wrong. You gotta embrace that heat, and see, within its sultry shades of sweat, the beating musical heart of this town's sonic heritage, a history that is given much homage at this weekend's Satchmo Summerfest.
The festival, named for jazz legend Louis Armstrong, is an affirmation of the city's oldest musical traditions, as well as a stage for some of her most innovative contemporary talent. Some of the best bands in a city known for very good music are taking over Jackson Square all weekend; read our guide to the fun here.
Image from last year's Summerfest courtesy of Zack Smith photography via Facebook.