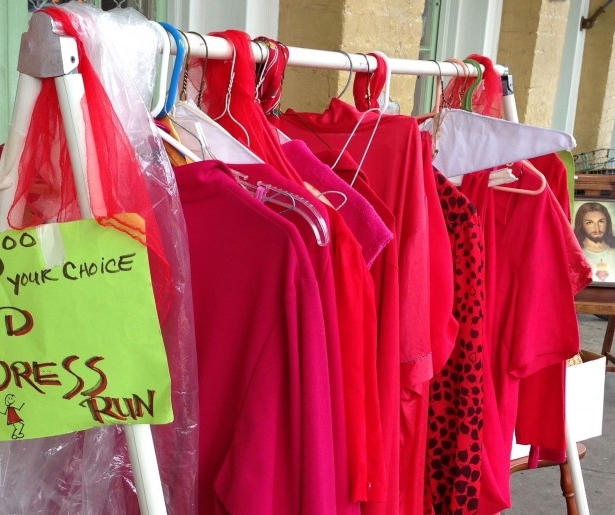 SHARE
Satchmo Summerfest
The continuing influence of Louis "Satchmo" Armstrong on the global image of New Orleans cannot be overestimated. The gifted musician with a gritty background and a warm smile has drawn millions to feel affection for the city.
Aug 1-4, the 13th annual Satchmo Summerfest will pay tribute to the man and to his legacy, with live music, educational programming and special events.
The music will begin around noon on Friday, Aug. 2, on two stages at the Old U.S. Mint, 400 Esplanade Ave. Friday night will be amazing, with Meschiya Lake and the Little Big Horns at 5 p.m., followed by Allen Toussaint at 6:30 p.m. and jazz trombonist Wycliffe Gordon at 7:45 p.m. Gordon's latest solo effort, "Hello Pops," released in 2011, is a tribute to Armstrong.
Seminars include an exploration of Armstrong's record collection at 12:30 p.m. on Friday, Aug., 2; a discussion of New Orleans brass bands with Tulane scholar Matt Sakakeeny at 11:30 a.m. on Saturday, Aug. 3; and speculation about how Buddy Bolden's music may have sounded with Library of Congress archivist David Sager at 12:30 p.m. on Sunday, Aug. 4.
By the time the last notes of the Trumpet Tribute to Louis Armstrong, featuring Kermit Ruffins, fade away at 8 p.m. on Sunday, you will have heard a year's worth of renditions of "What a Wonderful World" in a few days. But still, with their applause, each member of the audience is really telling Satchmo, "I love you."
White linen, dirty linen
The association of linen clothing with Southern summers is easy to understand. For millennia, fabric made from the fibers of the flax plant, Linum usitatissimum, has been valued for its coolness and freshness in hot weather.
As an added bonus in status-conscious New Orleans, manufacturing the fabric is a labor-intensive process. Expense adds to the cachet.
The fabric gets softer the more it is washed, so age is an advantage (another quality that endures the fabric to New Orleans). The long fibers have poor elasticity and do not spring back readily, so linen wrinkles easily, creating an agreeable impression of genteel nonchalance, or rugged, carefree sloppiness ; your mileage may vary.
In New Orleans, White Linen Night began in 1995 as a promotion for the comparatively new arts district that sprang up on and around Julia Street after the 1984 world's fair. Linen garb is not required, but summery whites are encouraged.
For the main event, the 300 to 700 blocks of Julia Street are closed off from 6 p.m. to 9 p.m. Galleries throw open their doors musicians entertain from three stages, and local food and drink are sold from kiosks. Crowds and lines are to be expected; to minimize your waits, consider buying food and drink tickets in advance. Each ticket costs $1, and food and drink prices range from three to seven tickets. After the block party, an after-party is planned at the Contemporary Arts Center at 900 Camp St.
Fun fact: Houston began its own White Linen Night in 2006, but without alcohol. Lame.
A week later, on Saturday, Aug. 10, art galleries and antique and craft shops on Royal Street will be featured during the 12th annual Dirty Linen Night
Dirty Linen started in 2001 as a grassroots event organized by artist Tracy Thomson to draw visitors to galleries during the slow summer season. During Dirty Linen Night, now produced by the Arts Council of New Orleans 53 galleries and shops will post laundry baskets outside their doors to signal participation in the event. Some will entice visitors by giving away dirty martinis and dirty rice. The event is centered on the 200 to 1000 blocks of Royal Street, from Iberville to Ursulines, and the hours are from 6 p.m. to 10 p.m.
Red Dress Run
Earlier on Saturday, Aug. 10, the New Orleans Hash House Harriers, with the great motto of "A Drinking Club with a Running Problem," will hold the 19th New Orleans Red Dress Run on a 2-mile course through the French Quarter. You might consider the Red Dress Run to be the Krewe de Vieux of running; adult hilarity abounds.
Registration for the run will cost $75 cash on the day of the event, less in advance. That fee includes food, music, support for dozens of charities and "stories to tell your kids." The 2010 New Orleans Red Dress Run raised more than $200,000 for 50 local charities.
The Hash House Harriers is an international group of non-competitive social running clubs. At a hash, one or more members lay a trail, which is then followed by the remainder of the group. False trails, short cuts and dead ends are designed to keep the "pack" of "hounds" together despite differences in fitness level.
I'm your puppet
New Orleans don't need no stinkin' bumper stickers or T-shirts to stay weird. Fantasy is right at home in the land of dreams, exemplified in the puppeteering artistry of Miss Pussycat
Puppets offer a unique window into the world of fantasy: more real than drawings, more magical than human actors.
This summer, Miss Pussycat is making 100 new puppets in a workshop in the corner gallery of the Contemporary Arts Center The Anthropomorphizer installation in the "Puppets' Candy Palace" will be on display through Sept. 20. Stop by during gallery hours from 11 a.m. to 5 p.m. Wednesdays through Mondays and see Miss Pussycat, aka Panacea Theriac, bring her visions to life with her sewing machine and buckets of neoprene, pipe cleaners and fun fur.
Right place, right time
When college students return to New Orleans in August, it's the right time to introduce the freshmen to the city's soul, and remind the upperclassmen of what's important.
When it comes to music, the right place for this immersion is Tipitina's And Dr. John is the right man to conduct the ritual. Tickets for the show on Friday, Aug. 16, are $35 and are expected to sell out.
In his April performance at the New Orleans Jazz & Heritage Festival, the good doctor devoted much of the set to his 2012 album "Locked Down," produced by Black Keys guitarist Dan Auerbach. He also introduced a new band, less steeped in the New Orleans groove than the Lower 911 was. Let's see how the new cats are coming along.
Pipe Dreams
Colonization of Louisiana was spotty at best until 1717, when the French Company of the Indies was given control of the territory.
The company's monopoly was part of financier John Law's strategy for relieving the debt burden left from the long and costly reign of French King Louis XIV. He proposed establishing a tobacco-growing industry that would rival the thriving venture developed by the English in Virginia.
Execution of the strategy was lacking, however, as the French failed to maintain the diplomatic relationships with local Indian groups necessary to establishing plantation agriculture. Although the pipe dreams of the French went up in smoke, their investment in Louisiana put the colony on a firm footing for its future growth.
Pipe Dreams: Louisiana under the French Company of the Indies, 1717-1731 will be on display through Sept. 15 at the Historic New Orleans Collection, 533 Royal St. Admission is free.