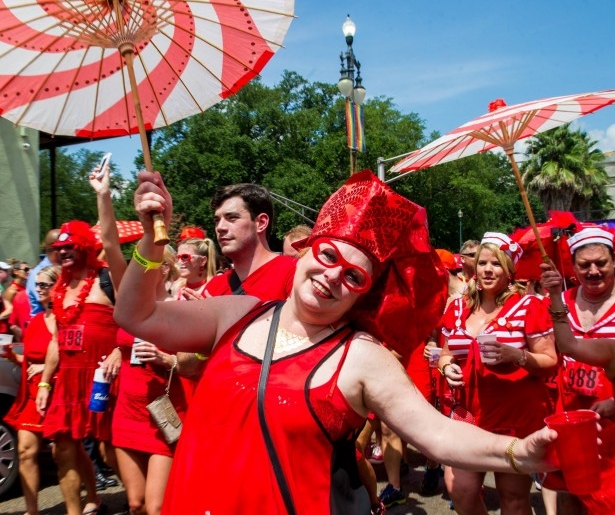 SHARE
I'm not sure why everyone thinks August is the New Orleans slow season. Not only is this weekend packed, this Saturday alone features two touchstone New Orleans events.
First: we've got the Red Dress Run, that fabled race/stumble wherein clouds of crimson, sloshing go-cups and lots of good natured laughs collide across the French Quarter. As only-in-New-Orleans silliness goes, this is prime time goofiness. Read our guide to getting the best out of the Red Dress here.
That's just the morning. Come evening time, the arts aficionados of New Orleans gather for Dirty Linen Night, a celebration of the arts and antiques shops of the French Quarter that follows on the more chi-chi White Linen night. There are few better ways to spend an August evening than grabbing some Pinot on Royal St, ordering off of a food truck, and basking in the passing crowds and second lines that come together in dirty linen solidarity.
All on a Mardi Gras Day? More like all on an August Saturday. Now excuse us, we need to measure out some scarlet stockings.
Image by David Fary.