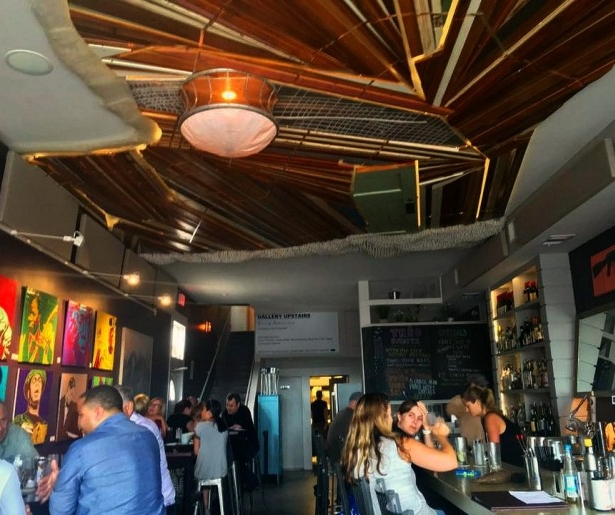 SHARE
The floods that devastated Louisiana this weekend spared Orleans parish, but as of this writing, Acadia, Ascension, East Baton Rouge, East Feliciana, Iberia, Lafayette, Livingston, Pointe Coupee, St. Helena, St. Landry, Tangipahoa and Vermilion parishes had all been added to the federal disaster declaration list.
In New Orleans, the damage and trauma of mass flooding hits close to home, especially when said flooding is occurring just an hour or so up the road. To that end, local businesses have been turning out to support their fellow Louisiana residents. Here's a list of businesses and events that are pitching in to aid flood relief. If you'd like to help, major needs include toiletries, bed sheets, water, non-perishable food, diapers, feminine hygiene products, cleaning supplies, pet food, pet crates and pet bedding.
The following businesses are accepting donations until the end of business hours on Aug 18.
Church Alley Coffee Shop 1618 Oretha Castle Haley Blvd.
Dashing Bicycles 1234 N. Broad St.
Balance Yoga 120 S. Cortez St.
Solo Espresso 1301 Poland Ave.
Dirty Coast 5631 Magazine St. and 2121 Chartres St.
Cane & Table 1113 Decatur St.
Dancing Grounds 3705 St. Claude Ave.
Rouler 601 Baronne St.
The Stacks, inside the Contemporary Arts Center 900 Camp St.
Buff Beauty Bar 720 Carondelet St.
Electric Expressions 2317 Veterans Memorial Blvd., #3
Finn McCool's (3701 Banks St) and Treo (3835 Tulane Ave)
Accepting donations until Wednesday, August 17.
American Sports Saloon (1200 Decatur)
Accepting donations on an ongoing basis.
Ike's Snowballs 520 City Park Ave
Gives out a free medium sized snowball for your donation.
Plus, there's a full week of comedy shows where the profits will go towards aiding flood victims at venues like Sidney's, the Broad Theater and the Hi Ho – a full schedule can be found here.
Non-profit organizations like the Junior League of New Orleans, United Way of Southeast Louisiana and Animal Rescue New Orleans are also collecting donations.
You can also help people affected by the Louisiana Floods by visiting redcross.org, calling 1-800-RED CROSS or texting the word LAFLOODS to 90999 to make a $10 donation.
Image: Treo, via Facebook.