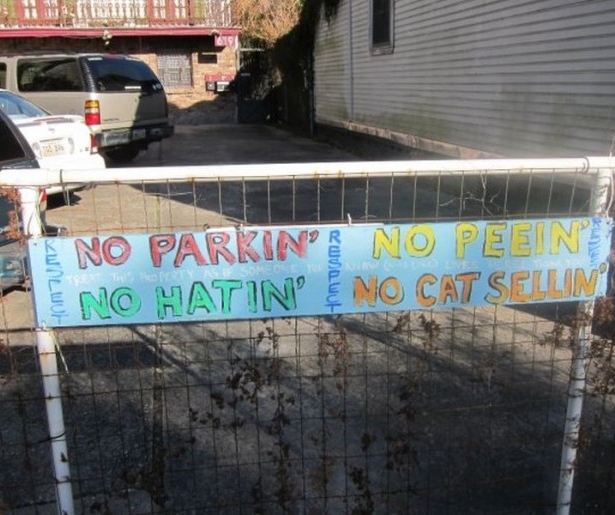 SHARE
We're called New Orleans & Me. Half of that equation is you, our readers. And the rest is New Orleans: our audience, as well as our inspiration.
And while New Orleans is more than the sum of her parts, she is very much her constituent pieces as well. Those pieces – those building blocks – are the neighborhoods of New Orleans. They are the small cities-within-the-city-that-makes-the-city; the okra, chicken and sausage (or oysters or crabs or whatever) in the gumbo; the scales on the trumpet.
They're integral.
And they're different. New Orleans, contrary to her very name, is old. She was originally a walled fortress for the French, later a trading outpost for the same nation, then a prize for the Spanish, then a purchase for the Americans. A beacon for Jews, Irish, Italians and Vietnamese. A sometimes prison, sometimes workshop, sometimes palace for those of African descent.
We'd be lying if we said all those histories and cultures just got along with a handshake and a smile. But their tensions and rivalries, their loves and dialogues, are the backdrop and the original zoning map. When Americans weren't welcomed by the French, they bought up plantation land up river that would become Uptown. When the Irish got the cold shoulder from the Americans, they carved their channel out of the Lower Garden District. The children of placage grew up in the Treme, across the street from a Red Light district that gave birth to jazz.
If you look at a map of congressional districts, you see counties or parishes as one solid color block, whereas cities are a multi-hued skittles bag of interests. Those little blobs reflect different demographics and history, and represent difference and variety. The spice of life, if you will, and in New Orleans, we're partial to hot sauce.
In an effort to better understand our city, we are going to examine her one neighborhood – one ingredient, one musical note – at a time. For each month, we'll dissect a New Orleans neighborhood inside and out, with profiles of events, businesses, people and places. And in August, that hottest and slowest of months, we're starting by the breezy river. The Riverbend, that is, and green and leafy Carrollton.
Welcome to New Orleans & me. And starting in August, welcome to the neighborhood.