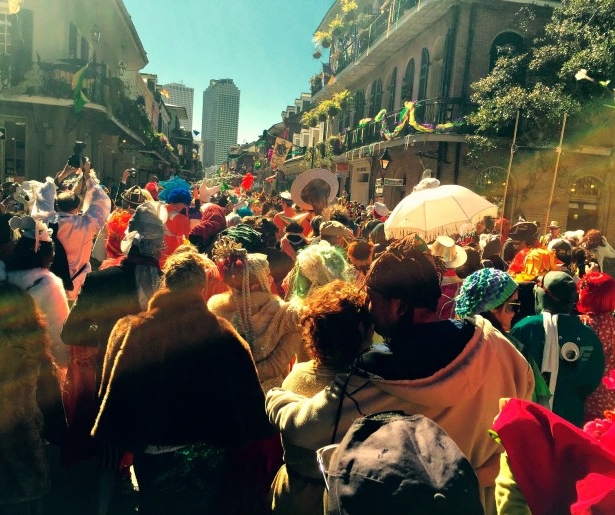 SHARE
Charleston Americana duo Shovels & Rope just released the video to the song "St Anne's Parade", a ballad about the annual Bywater Mardi Gras procession that is a cavalcade of creative costuming and general bohemian funkiness. Every year, the parade proceeds to the river, where ashes are scattered and farewells – to the old year, to pain, to grudges – are bid.
It's a moment that mixes both partying and pathos, immense joy and sincere sadness, all emotions Shovels & Rope seize upon as they follow friends – dressed as the Owl & the Pussycat – who say their marriage vows in the midst of the St Anne's celebration. This is one of those New Orleans videos that nails a particular moment on a particular day in a particular city, and we hope you enjoy it as much as we did.

Above image by Kerrie L. Partridge.