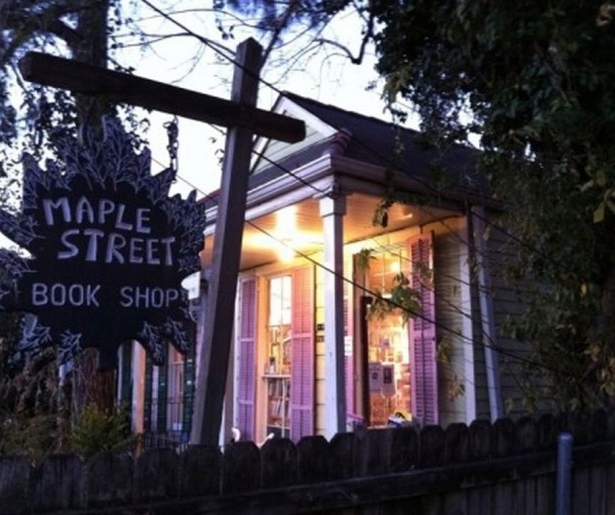 SHARE
For each month of the year, New Orleans & Me will profile one New Orleans neighborhood. We're starting with Carrollton & the Riverbend.
Carrollton is one of those New Orleans neighborhoods that's so jaw-droppingly pretty it turns visitors into transplants. Between great restaurants, an attractive street car line, lush live oaks, the most infamous late night bar in the city and a population heavily spiced by the student bodies of nearby Tulane and Loyola universities, it's hard not to love Carrollton.
The neighborhood is decidedly a part of Uptown New Orleans, but largely lacks the grand estates of the Garden District and St Charles Ave. Instead, Carrollton is rife with both attractive shotgun homes and newer style bungalows, a testament to the experimental tastes of the academics and students who have long called this area home.
But what really aesthetically defines Carrollton is the color green. Yes, the Garden district may be more famous for its nature, but trees and roots and the inescapable fertile lushness of New Orleans are just as powerful of a presence in Carrollton. Without a doubt, one of the loveliest drives or bike rides in the city is whirling down Carrollton Ave under a natural shady arbor of live oak branches. When the sun is shining and spring or summer has hit, the leaves grow so thick you'd be forgiven for thinking you had entered a chlorophyll molecule.
This is a prosperous, pleasant slice of the city, largely populated by young professionals, starter families and people employed or enrolled at Tulane or Loyola. As such, Carrollton sometimes has the buzz of a college town, and we use every definition of the word 'buzz' here – there's plenty of stimulating intellectual philosophizing in local coffee shops, plenty of drunken carousing at the bars that clump towards the Mississippi River. Closer towards said river is a smaller sub-neighborhood of Carrollton known as Black Pearl; this primarily African American area is best known for producing the Queen of Gospel, Mahalia Jackson.
For more on this slice of the city, check out Carrollton & the Riverbend, at our Know Nola page.