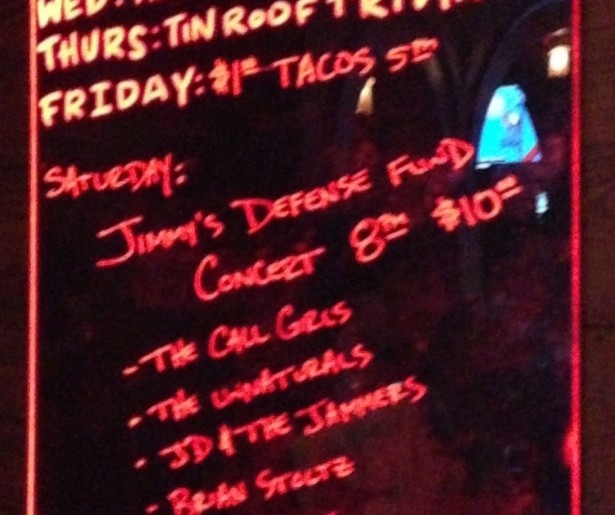 SHARE
As Carrollton's commercial strip along Oak Street becomes more of a shopping strip for the city as a whole, the Carrollton Station bar two blocks away is a throwback to the neighborhood's days as a more self-contained community.
The old bar has an old location: 8140 Willow St., catty-corner from the Carrollton Transit Station at the corner of Willow Street and Dublin Street. RTA workers at the streetcar barn, built in 1893, maintain the 35 Perley Thomas streetcars to their shiny 1923 condition.
The Carrollton Station building dates to the early 1900s, when it housed the Carrollton Restaurant. On Oct. 6, 1917, The Times-Picayune reported that Manuel Campos, proprietor of that establishment, was involved in World War I food service at Camp Pike in Little Rock, Ark. Some say the building also as a brothel, perhaps counting as its customers some of the streetcar workers living in nearby dormitories.
Tom Bennett co-founded Carrollton Station in 1980, in the former home of the Willow Inn, which is recalled in a stained-glass sign over the door. Eric Orlando bought the business from Bennett in 2002, and Michael and Colleen Miller took over in January.
Michael Miller had worked as a bartender at Carrollton Station in the 1990s, for Bennett, who transformed the building into a warm and welcoming music venue by adding a stage, removing walls and a drop ceiling and sandblasting paint off the tongue-and-groove cypress boards. Bennett's decision not to allow renovation of the building's interior in 2011 was a factor in Orlando's decision not to renew his lease, Orlando told Keith Spera of NOLA.com in October 2012.
When Miller first worked at the Station, it was more of a destination for music fans, serving residents of Carrollton and the Riverbend in the same way Frenchmen Street serves downtown today. Live music was performed not only at the Maple Leaf (8316 Oak) and Carrollton Station, but at Jed's, which later became Muddy Waters (8301 Oak) and Jimmy's (8200 Willow).
Jimmy's Music Club closed in 2000, and its successor, the only a little ironically named Frat House, closed in 2012. Jimmy and Joan Anselmo are engaged in fighting a liquor moratorium in the Riverbend area in order to reopen the club; the issue is on the New Orleans City Council agenda for Aug. 8. Carrollton Station is supporting the Bring Back Jimmy's Defense Fund, and hosted a concert on Aug. 3 to raise money for legal fees.
Meanwhile, Michael and Colleen Miller, who live a block away, are focusing on keeping the regular patrons of their neighborhood bar happy. Live music is less frequent, but the great sound of the wooden music room brings back performers such as Dave Malone and Alex McMurray (Aug. 9) and Jimmy Robinson, Cranston Clements and Michael Skinkus (Aug. 23).
Weekly features include acoustic open mic nights on Tuesdays, stand-up comedy open mics on Wednesdays, and trivia competitions on Thursdays. On a recent Thursday, the trivia competition drew about 50 people, in about 10 teams (singletons readily incorporated), vying for bar tabs of $25, $15 or $10.
Beer prices are entirely reasonable, with varying $2 specials each night: sometimes High Lifes, sometimes Tin Roofs, sometimes TurboDogs. Colleen Miller is usually tending bar.
With all the new restaurants two blocks away on Oak Street, Michael Miller says he is not inclined to take on the added responsibilities of operating the Carrollton Station kitchen as a regular feature. On a recent Thursday, however, the free chili (tips encouraged) was delicious, and $1 tacos are offered on Fridays. Also, there's no problem with bringing a sandwich or pizza from Oak Street.