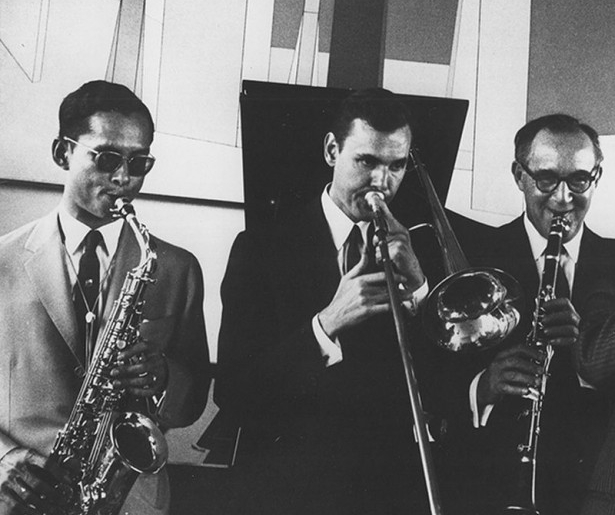 SHARE
Just after I graduated from college, I moved to Thailand and worked as a journalist in Bangkok. That's where I was first exposed to the enormous love and regard the Thai people had for their monarch, Bhumibol Adulyadej, who passed away on Oct 13. Today, I scanned the headlines of the newspapers I used to read in Thailand, and they are filled with images of intense mass public grief.
The king was considered the embodiment of the civic values the Thai people most respect; in many ways, he was essentially a living saint, and his picture graced almost every private residence and business office in the country. But an interesting, quirky fact about His Majesty was that he was a keen jazz aficionado and musician. And of the many genres of jazz, he had a particular soft spot for New Orleans dixieland. The king even wrote his own compositions, and was an accomplished saxophone, trumpet and clarinet player.
If you ever head to Preservation Hall, you'll see a poster of the late Thai monarch near one of the entrances to the seating area, and if you click below, you can see a video His Majesty performing a frankly kicking clarinet solo with the Hall band.

Above image: King Bhumibol Adulyadej, on saxophone, jams with jazz legends. From left to right: His Majesty, Urbie Green (trombone) and Benny Goodman (clarinet). Via the National Archives.