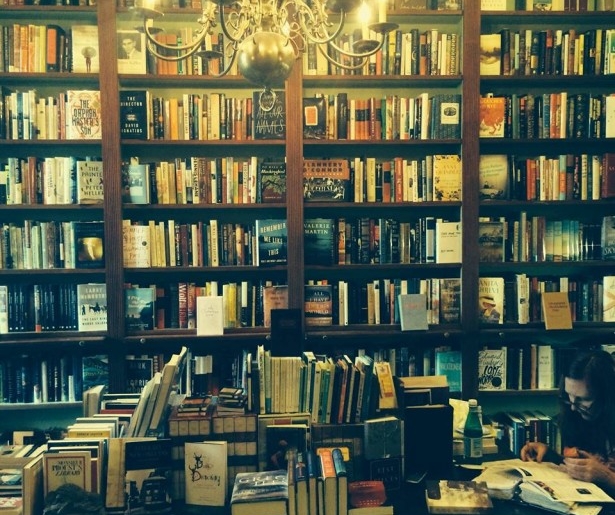 SHARE
Like many festivals that have blossomed over the years, the Words And Music Festival stemmed from humble beginnings.
Back in 1990, Rosemary James created the Pirate's Alley Faulkner Society, with a mission to provide realistic assistance to developing writers; create literacy initiatives and continue education for adults, as well as present literary programming for readers.
She also opened up a bookstore in the French Quarter, where William Faulkner wrote his first novel, Soldiers' Pay.
By then, the author she sought to honor had been deceased for more than 25 years, but as the society has grown and influenced thousands of people, they have proven that Faulkner's legacy lives on.
"I was a Faulkner fan, and my husband was a lifelong collector of books, and loved good literature. He was a lawyer and he wanted a book store as a retirement hobby. When the Faulkner House went up for sale, we thought, 'We better get serious about it.' We thought it would be the perfect place for a bookstore," James recalls.
"I'd always been interested in the property, so we bought it in 1988 and it took us two years to renovate. We opened [Faulkner House Books] on Faulkner's birthday [Sept. 25] in 1990."
The original celebration drew about 400 guests, and since then it has evolved with a membership base of more than 3000 people who are dedicated to literature. Now, the Words and Music Festival (Nov 9-13) is a five-day extravaganza that hosts aspiring writers, established writers, editors, literary agents and general fans of literature from around the world who participate in workshops, seminars, networking events, and parties with literary themes — such as the Purple Hat Luncheon, held this year at the Monteleone Hotel, in honor of the famous Eudora Welty mystery.
In fact, like Welty and Faulkner and other celebrated authors with New Orleans connections, the overall theme of this year's festival won't shy away from the Southern Gothic: "The Dark Side Of Literature."
Despite the moderately spooky theme, Words and Music hosts many lighthearted events, and in fact, much of the festival is focused on networking and encouraging readers and writers of all ages.
The festival is open to the public with some free events, such as a meet-and-greet with local and national authors and workshops for students. Other workshops and seminars require tickets.
One special event this year will be an evening of Jazz After Hours at Tableau on Nov 9, with a live jazz ensemble curated by Ben Sandmel.
Other highlights include the The Faulkner Society's gala black tie annual meeting – Faulkner for All! – on November 12, when the organization will present the winners of the 2016 William Faulkner-William Wisdom Creative Writing Competition.
This year, James explains that the dress code is "Bow Ties and Tiaras" with prizes for the best-dressed, awarded by special guest Kathy Murphy, founder of the global book club phenomenon, The Pulpwood Queens.
There are also master classes for students and teachers at the Algiers Regional Library (3014 Holiday Dr). The Latin American Library at Tulane will also host an event on Nov 9. But the rest of the events will take place in and around Pirate's Alley, so guests will be able to be a part of the place that inspired Faulkner and so many other celebrated writers who found inspiration in New Orleans.
The festival, however, isn't just celebrating the literary contributions of the Crescent City. As it draws an international crowd, there will be many chances to promote and encourage people to read and become inspired by a variety of literary genres.
James laughingly admits that even though Faulkner is her favorite, the festival has expanded beyond just the celebration of his life and work. "Faulkner is an acquired taste," she says. "But we do try to expose people to him even if it's just a little bit at a time."
She continues: "Faulkner has inspired me as a reader. I liked his experimental qualities and the fact that he was able to create a whole fictional world populated with so many interesting characters."
That being said, no doubt the late author would be pleased to know his work, and reading and literacy as whole, is still being passionately promoted, especially in the town where he wrote his first novel.
For a full list of events, and to purchase tickets or make a donation, visit the Words and Music website. The festival goes from Nov 9-13. Above image: Faulkner House Books, via it's Facebook":https://www.facebook.com/pg/Faulkner-House-Books-213477855446762/photos/?ref=page_internal page.