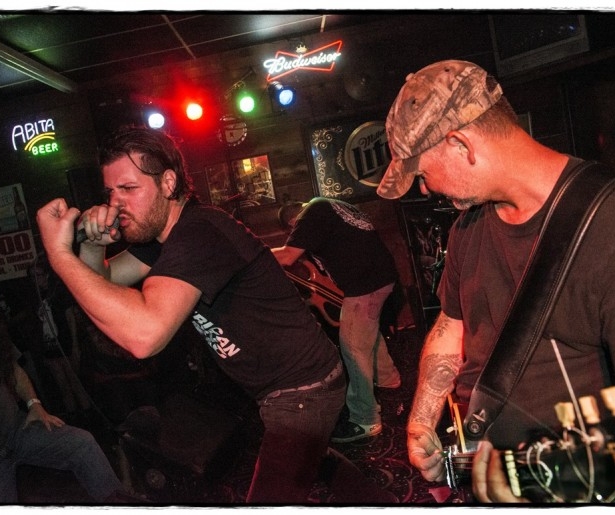 Believe it or not, one of New Orleans's and Louisiana's greatest exports in the last couple decades has been heavy metal music. Tis true! From Acid Bath to Crowbar to ExHxGx to a million other less famous sludgy hardcore bands both fast and slow, Louisiana metal is a thing.
And as all of us is New Orleans know, if it's a thing, then it deserves it's own festival.
Musician Troy Bennett of Hammond, LA, began the Burn the Throne heavy metal festival, now in its fifth year, in Baton Rouge. Burn the Throne spent a couple years in Hammond, and this year descends on New Orleans for the first time.
"Honestly it was just kind of twist of fate, the bar that I did it at for years closed its doors at Augustine's in Hammond," says Bennett, who performs in several Louisiana metal bands. "The fest grew a little bit every year and gained a name, so by the time the club closed people from New Orleans reached out to me. Bryan Funck, who owns Sisters in Christ record store in New Orleans, he knows everyone there and does promo and books bands from all over the place, so he has helped me out immensely with promoting Burn the Throne V."
Funck also provides vocals for favorite Louisiana metal group, Thou, which will headline Burn the Throne's second night.
"Thou is always a huge draw because they've garnered a name for themselves over 10 years, and have stuck to DIY booking and doing their own tours," says Bennett. "They have that super melodic kind of dragging funeral dirge sounds that's almost…pretty. It crushes you in a really nice way."
The festival's first night features classic act Mule Skinner, who are playing their second Burn the Throne. "We played at the last one, in Hammond. It's a small fest but he gets a lot of bands to be part of it," says Mule Skinner's bassist, Tony Salisbury. "The last one must have had 20 bands. The crowd is mostly metal people and our people — like personal friends of the band, people who wouldn't necessarily go otherwise."
Both Salisbury and Bennett are quick to point out that BtTV is about a wide spectrum of metal, including hardcore, sludge, and black metal.
"Any music that has 'core' in is always means hardcore," says Salisbury. "So, grindcore is hardcore that so fast its sounds grinding, with grinding guitars. The vocals sound like next generation: more extreme, whether that's high screeching or more low growling."
Bennett is also excited for several of the other bands he's booked from outside of Louisiana. "Dead to a Dying World — who will play the night before the festival at the pre-party at Poor Boys — they're from Texas, a really melodic black metal six piece with two vocalists and an amazing violinist – just a totally original sound. Dogma are some of our friends from Michigan: a simple three-piece of guitar, drums and a female vocalist. Then Wyrm Chasm is coming in from Dallas. They play black metal which is associated with minor keys and chord progressions, sort of eerie."
Bennett himself will be on the bill playing in Cavak, and providing vocals for Barghest, a band he describes as "traditional American black metal, very raw, very mystical, dirty sounding."
The Burn the Throne V heavy metal music festival goes off December 16 to 18 at GasaGasa (4920 Freret St). the Burn the Throne pre-party is December 15, at 9pm, at Poor Boys (1328 St Bernard). Image of Mule Skinner via that band's Facebook page.