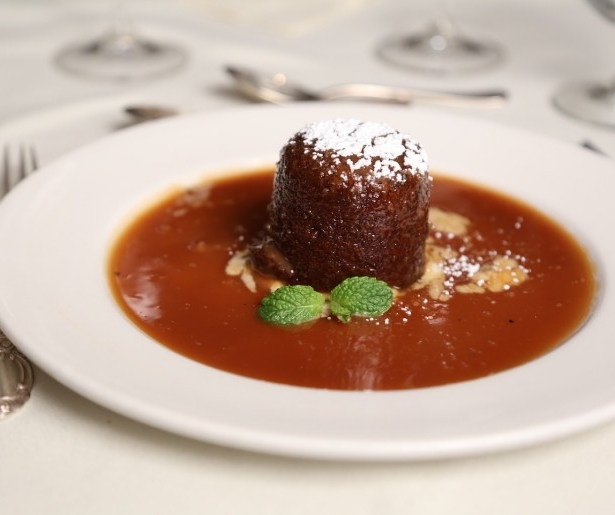 Just like caroling on Jackson Square, the St. Louis Cathedral concerts, or bonfires on the levee, Reveillon dinners are a beloved Crescent City holiday tradition. This year a whopping 68 local restaurants are offering specially priced multiple-course Reveillon menus, ranging from $36 at the Gumbo Shop to $95 at Commander's Palace.
In the 1800s, Creole families would end the daylong Christmas Eve fast with a lavish post-midnight-mass feast at home. By the 1940s, the tradition had all but disappeared, but was revived in the 1990s and is now kept alive and thriving thanks to French Quarter Festivals, Inc., the enthusiastic participation of local bars and restaurants, and our appetite for the decadent abundance of the city's culinary traditions.
Thankfully we don't have to wait 'til 2am on Christmas Day to gorge ourselves on oysters and turtle soup, nor do we have to make them ourselves, as those prix fixe dinners will grace restaurant menus through New Year's Eve – some faithfully recreating traditional menus the city has enjoyed since the 19th century, others adding a contemporary twist.
"Reveillon is a unique culinary celebration in one of the most culturally rich cities in America," says Rick Gratia, co-owner of Muriel's Jackson Square. "While the custom has been modernized, we are honored to participate and do our part to keep the tradition of Reveillon alive and thriving."
While many Reveillon dinners are top of the budget bracket affairs, there are some casual options that are more affordable. At the end of the day, whatever Reveillon you select will come with multiple courses.
You can sip your Reveillon, too. In the past, bars at institutions like Antoine's have served up Fiery Gingerbread Man with cinnamon and butterscotch schnapps and bourbon The Columns is famous for its Passe Pommes with whiskey, cinnamon, and Angostura bitter, served on Christmas Eve and Day, while French 75 offers its take on wassail with Pimm's and apple brandy.
Whether you sample the menu of a restaurant you've always wanted to visit at a bargain price, start a family tradition of your own that still involves togetherness (just no cooking), or sip a creative cocktail to invoke the spirit of the holidays, there is plenty of cheer and bread pudding going around in New Orleans in December.
The Reveillon chefs are pulling out all the stops, and now is a good time to bask in the old-school ambiance of the city's finest restaurants.
For a complete list of this year's Reveillon dinners, including menus and dates on which the meals will be available, visit HolidayNewOrleans.com.
Image courtesy of Muriel's Jackson Square.