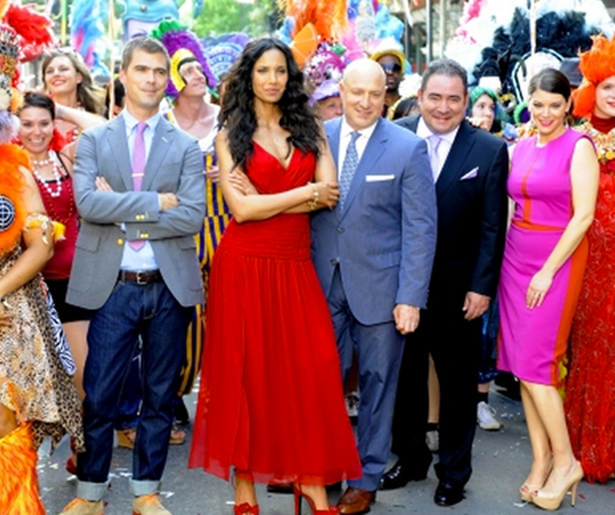 SHARE
Here's a trailer for Top Chef New Orleans. A lot of local celebrities are trotted out, a sort of rehash of the biggest cameo appearances in Treme, including:
-Dr. John
-John Besh
-Kermit Ruffins
-An alligator
-And this guy, of course
Paul Prudhomme, who gave Louisiana cuisine its mass appeal back in the '80s, and Leah Chase, the Godmother of local soul food, are also slated to appear, which is great news. I appreciate lines like "Everybody's drunk in New Orleans" – cliched as that sentiment is, it sort of alleviates the inevitable dark music and appeal to lowbrow reality TV drama that fills up the second half of the trailer ("Faker than Pamela Anderson's tits" – not a bad line, sassy cast member!).
But my favorite line is this instruction from Jon Favreau: "Cook using only what can be found in dumpsters in the French Quarter."
Which begs the question: what kind of roux do you use for a ragout of heroin needles, stripper boots and Big Ass Beer go-cups?
Here's another promo – jokes aside, this show looks like it'll be pretty fun.
Images courtesy of Top Chef