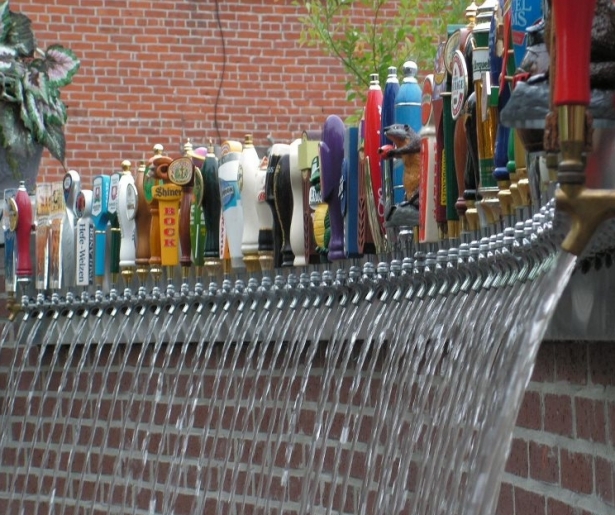 SHARE
Welcome, college students, to the greatest city in the world. Herein is our list of the best bars to get your collegiate drink on, bars where the beer is cold, the drinks are strong and the music is generally excellent. Although I just realized the target demographic for this post was born after 1990 (headsplosion), so what do you know about good music, grumble grumble old man grumble.
None of these bars is exclusively a college bar (well, F&M's comes close), which is part of the reason they're on this list, because if you only wanted to drink with people like yourself, there are dozens of frat basements and crappy house parties waiting for you. THIS IS VARSITY, RIGGINS.
Note: I am not including The Boot for a few reasons. First: too Tulane-centric. That bar is practically student housing these days. Second: it's too damned obvious. And third: their website is plastered with pictures of Pauly D.
America, we can do better.
F&M's Patio Bar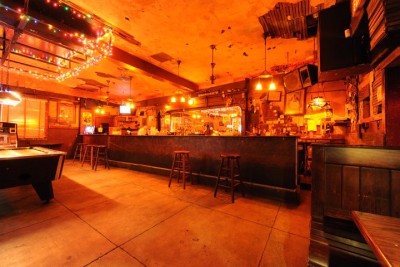 Did I say The Boot was too obvious and then follow up with this shellacking shack Well color me a hypocrite. Walk into F&M's on any given night and you'll get a good idea of why China is going to surpass America in the next decade or so. Do you think Chinese students dance on pool tables and give each other lap dances or have twerk-offs while guzzling red bull and vodkas on their parents' dime? No! They're busy inventing space washer-dryers and future phones and jet cycles and such, and then using that money to pay full tuition at Tulane so their kids can dance on pool tables and give each other lap dances and twerk-offs and etc. Which is why America will win the end. Also, we have better cheese fries, and F&M's serves some of the best in Louisiana.
Image courtesy of F&M's
The Bulldog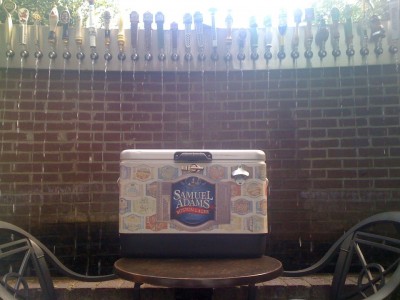 Old Zen riddle: What is the sound of tuition getting flushed down a toilet? Answer: listening to two dozen third-year law students singing Katy Perry's Teenage Dream in unison, which I swear happened at the Bulldog once. Note that I am referring to the Magazine Street location; the Mid-City Bulldog is more of a spot for young professionals (if you're hunting for that doctor husband, I've seen enough scrubs at the Mid-City Bulldog to staff an NBC sitcom). The Garden District Bulldog, on the other hand, pulls in older students who come for possibly the finest draft beer selection in the city and the sort of casual ambiance where an MBA candidate can wear madras shorts and a backwards baseball cap and blend right the hell in, happy in the firm knowledge that this is what passes for Mad Men entry-level executive coutre these days. Jokes aside: the beer selection is an inspiration and they host lots of charity events, so bless the Bulldog and give it your time and legal tender.
Image courtesy of The Bulldog Uptown
The Club Miss Mae's



Like everyone else, we just call this place Miss Mae's, or 'Dammit, we ended up here again.' For 24 hours a day, seven days a week, 52 weeks of the year, Mae's is a cavern of smoke, sweat and shame. We like that the local roughneck with leathers and a spider web tattoo on his elbow who looks like he chews urinal cakes for snacks will casually sit next to the dudebro econ major from Loyola who is both hyper-masculine yet finds nothing effeminate about wearing a hot pink tank top and lime green wayfarers. That's progress, friends. On the other hand, Miss Mae's has yet to progress to modern alcohol pricing, and thus a beer and a shot and a messy night of regret may be purchased at well below the Federal minimum hourly wage.
Image courtesy of The Club Miss Mae's
Handsome Willy's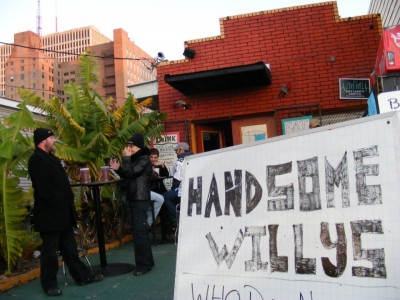 Besides boasting a name that could conceivably be the stage alias of a Victorian porn star, Willy's is also probably the coolest bar in New Orleans you've never been to. It's certainly the coolest bar in the CBD, partly because there is nothing around Handsome Willy's besides the LSU Health Sciences Center. Seriously, the surrounding blocks look like cutting-floor footage from that Will Smith movie with the vampires and the dog and the vampire-dogs. Xavier and UNO students pack in with doctors and nurses, which makes for an appealingly odd demographic gumbo. Drinks are cheap and the DJs know their shit. On second Thursdays of the month, MFA students from UNO often do open readings here. Oh, and the bar stands on the site of an old brothel. Of course it does.
Image courtesy of Handsome Willy's
The Columns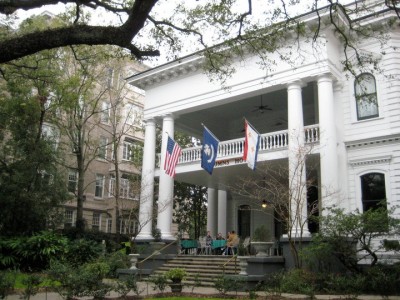 This is where you go when you're a student and you have a little extra money and you want to feel like you've graduated to the fancy pants big leagues of adult drinks. So you head to the Columns and see someone behind the bar who was only a year or two ahead of you at school and order a mint julep (a really fine mint julep, I might add. And if you have to drink a julep, drink it here, because this place looks like Foghorn Leghorn's patio) and you don't think, "I could be behind the bar next year too," you think you're gonna end up like the well-dressed guy or girl enjoying an elegant night out on the porch, but NO. YOU TOO WILL HAVE A PURGATORY IN THE SERVICE INDUSTRY. Nothing wrong with that either; some of the finest citizens of New Orleans are service industry professionals. Sorry; rant. Honest, this is a wonderful bar; the setting is downright aristocratic, but the attitude is come as you are. We appreciate any place that is as pretty as a sitting room in the Hermitage that also lets you get away with having a boot and rally in the elegant 19th-century bathrooms.
Image courtesy of The Columns
The Bridge Lounge also warrants a shoutout. This is hardly a college bar, but it deserves mention because on weekends it's practically an alumni lodge for Xavier and Dillard grads. Plus, the mojitos are amazing and the SliderShak food truck is usually parked outside.