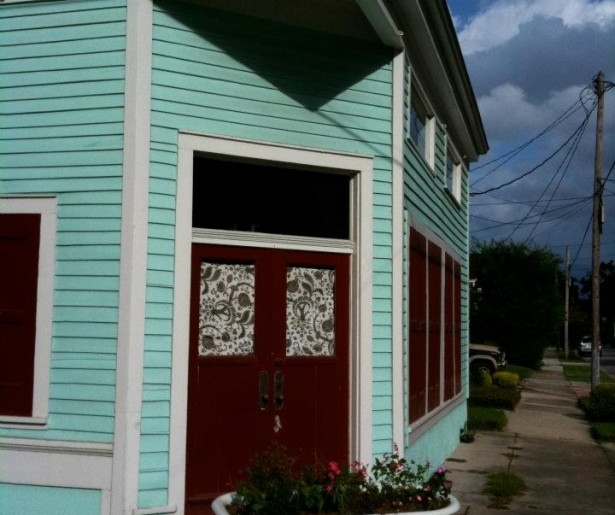 SHARE
For a long time, Carrollton was its own city, separate from the rest of New Orleans, possessed of its own unique identity and character. To this day, mail sent here is sometimes addressed to 'Carrollton' instead of 'New Orleans.'
Like much of Uptown New Orleans, Carrollton was originally plotted as a plantation – in this case, on land belonging to Le Sieur de Bienville, the founder of New Orleans. The plantation passed through several hands before it was split into plots by the New Orleans Canal & Banking Co.
By the 1830s, houses were springing up in this largely rural area; by 1845 it was incorporated as the city of Carrollton. At the time Maple St was known as Second St, but beyond the name difference not much has changed; Second St was a well known commercial corridor then as Maple St is now. By 1835, Carrollton was linked to New Orleans proper by the New Orleans and Carrollton line, today the oldest street railway line operating in the USA.
It was this infrastructure that truly knit the suburb of Carrollton into New Orleans proper, paving the way for a formerly rural retreat to become a valued addition to the New Orleans neighborhood experience. Without the presence of public transportation, Carrollton was every as much a suburb as Metairie; thanks to the rail line, it was brought into the orbit of urban New Orleans. The area was formally annexed into New Orleans in 1874.
As Tulane University has been around for roughly the same lifetime as Carrollton (since 1834), the educational institution and the neighborhood have a long relationship. Today the Uptown oaks shade the homes of thousands of students and professors at Tulane and next door Loyola University. The largely African American area along the riverfront has been known as Black Pearl since the mid-20th century, and was the birthplace of Mahalia Jackson.
Laying as it does on relative high ground, Carrollton has been spared the worst effects of the major storms of the past, although falling tree limbs do tend to ruin homes and cars when hurricanes hit.
Images: historic home and the 'Bathtub O' Blooms' at Adams and Zimpel Streets, courtesy of Carrollton / Riverbend Neighborhood Community