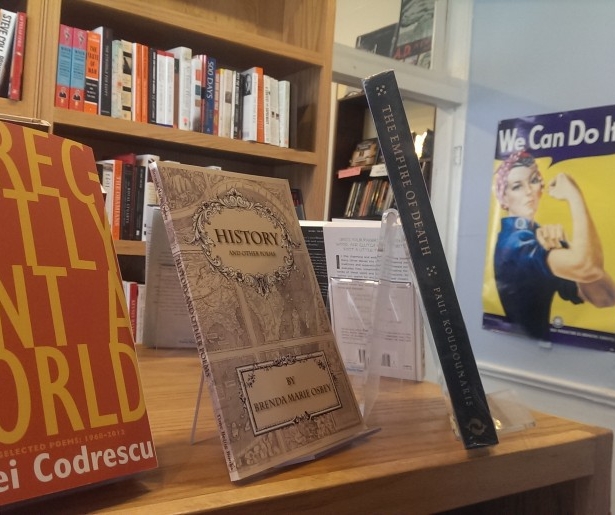 SHARE
I have to say that, browsing the shelves between the colorful kids' room and the section dedicated to local cuisine, I don't much feel like I'm standing in a former hotbed of revolution.
Gladin Scott, though, is regaling me with stories to the contrary with a definite gleam in his eye. "Let me tell you," he says, "I used to cycle here every weekend from the suburbs when I was young. This was one of the few places you could buy the counter-culture publications." A pause. "You know…the left wing propaganda."
Scott is the current owner of Maple Street Book Shop, and although I don't get the sense he's running an underground chapter of the Communist Revolutionary Party out of the premises, there's a glint about him that suggests he has tales to tell beyond the avuncular bookseller persona that greets each person through the door.
Maple Street Book Shop – it's actually two shops, but we'll get to that – has been continually operational in one sense or another on these very premises since 1964, when sisters Mary Kellogg and Rhoda Norman opened their infamous "Five Rooms of Paperbacks".
You can read local histories of how the place was a haven for free thinkers in a conservative neighborhood, the turtleneck-clad and beer-fuelled political debates taking place after hours on the back porch that now leads off the travel section. Take a look at the full history on the shop's website – those were some salty, well-informed and consummately New Orleanian ladies, and no mistake.
After several incarnations and switching up the functions of the two neighboring buildings, the shop now belongs to Scott, a long time employee and, of course, customer. "In those days," he tells me as he shows me around, "We would hit up all three of the independent book shops in town. They all reflected the interests of their owners and I like to think this one does as well. Literary fiction. Regional interest. Left of center politics."
Ah, maybe he's still a firebrand after all. The two stores now, though – new and as good as new in the main building, used in the annex – cater to a mix of customers. "You know, locals with an interest in their city, English professors, Tulane and Loyola students, neighborhood people, lots of young kids these days. Anyone who just likes browsing, really."
It's this last selling point that Scott sees as the reason the store has flourished despite the dominance of the huge internet retailers. "I mean, there are constantly fresh challenges, but these people love to browse, hold the books in their hands and talk to us," he says.
The store is currently in transition, absorbing the stock from a couple of satellite branches that didn't work out. The Maple Street location seems as solid as it has been throughout those last 50 years, though. Even on a Monday afternoon, there's a healthy amount of people nosing through the wooden shelves, sitting and reading local histories and saying hi to Gladin and long time colleague Cindy Dike.
Scott is enamored with the neighborhood, and loves being part of Maple Street (like, the actual street). "It's a very supportive collection of retailers we have up here," he says. "The sheer variety of businesses here is what brings people I think. There's ladies outfitters, pastry shops, not to mention all the restaurants and coffee shops we have. We like to try them all of course." Scott is particularly excited about the new Vietnamese spot that's opened down the road, "Ba Chi Canteen (Editor's note: so are we).
The children's book room takes up an impressive amount of space, and Scott says that in terms of units sold, this is the biggest area of the business, which has to be an encouraging sign in the face of video game zombie-dom. "We do a huge amount of out of print and special order business too," says Scott, again with that gleam that suggests he's socking it to those faceless, online corporate giants.
"That's also why I wanted to build the used books side of things," he says. The used book building next door is smaller but so enthusiastically packed with volumes that you need the help of the young, knowledgeably assistants to navigate it.
"Against the Amazons of this world, we're limited in what we can do with new releases, so used books are our most helpful ally. Like I say, people who come here want to browse and chat and we want to make it as interactive and interesting as we can."
And with that, almost to order, Scott is saying hello to another customer and disappearing into the stacks. The revolution going on here may be a quiet one, but in terms of fighting the good fight for personal service and a passion for what they do, it's as important as any that the young coterie on that back porch in 1964 might have drunkenly toasted to.