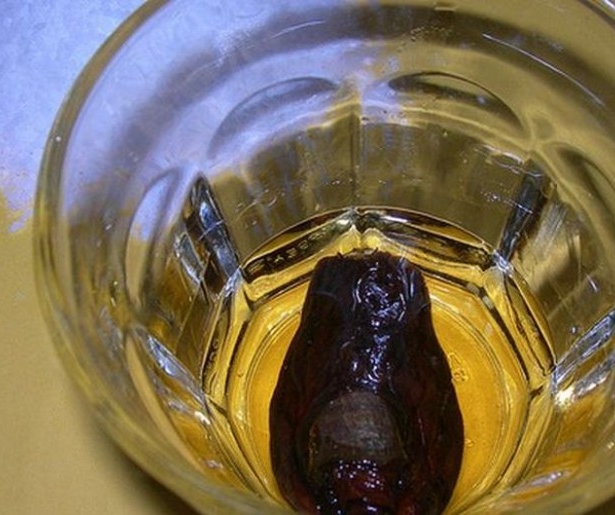 SHARE
"Josh" from New Orleans was up in Dawson City, in Canada's Yukon Territory. There's a bar in the local Downtown Hotel, and they have a thing called the 'sourtoe,' which sounds like the sort of acrobatic sexual position that used to be illegal in the Bible Belt.
Actually, it's a drink. Forget craft cocktails with hints of absinthe and fresh ground mint and barrel-aged rye and all that mess: the sourtoe is a cocktail with a preserved human toe in it. From the Toronto Star:
[Terry] Lee, a local retiree who has worked as "toe captain" since June, said the latest toe was "mummified" with salt, and plunked into drinks for brave patrons about 30 to 40 times per night. More than 52,000 have joined the club, each receiving certificates and membership cards as relics of their courageous deed.
I would love to see a Junior Leaguer order a zombie toe with bitters at Cure, but I digress. Usually, patrons just drink the sourtoe and maybe let the toe hit their lips. Josh from Nola, who defines #nolastrong and really should be given the keys to the city, rocked up to the bar. He slammed his sourtoe and swallowed the toe.
And then he dropped $500 on the bar, dropped the mic, and peaced the hell out.
The five hundo? That's the fine for swallowing the toe. This was no toe-slaughter; that ish was pre-mediated. According to The Star, Josh was set to leave town, so he got his rent deposit back, cashed it, and dropped a big old pair of brass ben wahs on the cold north. Somewhere, Jack London raised a glass of whiskey and howled in approval.
Look, we know people in the Yukon are tough as nails, and miners and trappers and hunters and all that (just check out this riveting ad for the Whitehorse City Council), but when someone slams the toe-quila and eats the toe, where's that madman from?
Ya heard, bruh.
Photo: Jimmy Emerson / Flickr