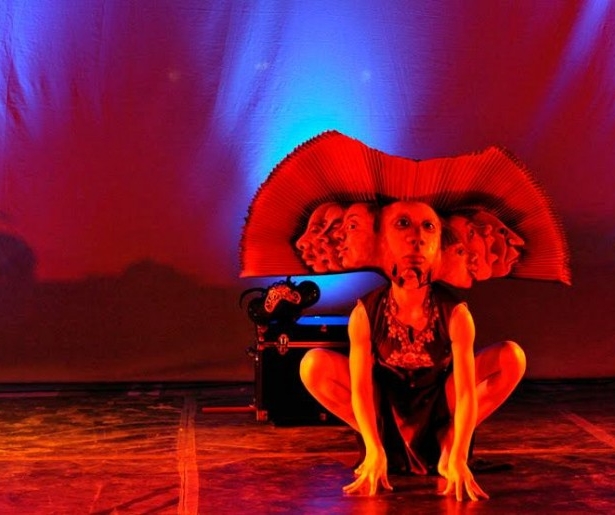 SHARE
The 5th annual Culture Collision took place last night at Generations Hall, and it was suitably kick ass (this latter ass-kickery aided by an after party performance by Morning 40 Federation, the members of which made the observation that the 8pm performance time was one of their earliest gigs in recent memory).
Anyways: Culture Collision kicks off the city's cultural season. Because listen visitors, no matter how many times I say it, I want to say again and again, in all caps or in this case, bolded, New Orleans has one of the greatest artistic and cultural scenes in the country, especially for a city of its size.
There is so much going on in the upcoming months my head is spinning (this may also be a function of the liberally strong pours the bartenders at Generations Hall were doling out). That said, here's some highlights.
Tsunami Dance Company This fantastic modern dance company brings its contemporary vision to the Marigny Opera House Sep 26yth & 27th, and the CAC on Nov 15th-17th as part of Holding Chaos, their annual concert.
Speaking of the Marginy Opera House, all kinds of crazy fun stuff happening there this fall, including the second annual New Dance Festival, which features the wonderfully talented Maya Taylor and, later in the year, Fringe Festival. For more info on dance in the city, check out the Dance Alliance of NewOrleans.
Oh yeah: New Orleans Fringe Festival. Nov 20-24th. Honestly, theater just doesn't get better.
Birdfoot chamber Music Festival is held in May, but features live chamber music, mentoring and education. Credit to an organization that brings an unexpected live music genre to the live music capital of the world.
"Rivertown Theaters": http://www.rivertowntheaters.com/ out in Kenner, brah, will be performing 42nd Street (Sep 13-28th), Harey (Nov 1-16th_ and Annie (Dec 6-22nd).
Dancing Grounds is having a pop-up party to fundraise for a new physical home, on Sep 7, at 3800 Dauphine; $10 requested donations.
Think you only got one use out of your wedding dress? No, not you Liz Taylor, the rest of us. Well, join the New Orleans Bridal Crawl on Sep 21st. Get in that virginal white gown and proceed along a pub crawl that also aims to be the "world's largest gathering of brides." The walk down the long, booze-sodden aisle (which runs from the Quarter to the Warehouse District) kicks off at 4pm at Muriel's. Registration is at Muriel's at 2:30pm.
Finally, while it's a year out, prepare for Prospect 3 in the fall of 2014. The international contemporary art biennial may well be the largest public art fest in the city's history.
Photos courtesy of the Marigny Opera House and New Orleans Fringe Festival