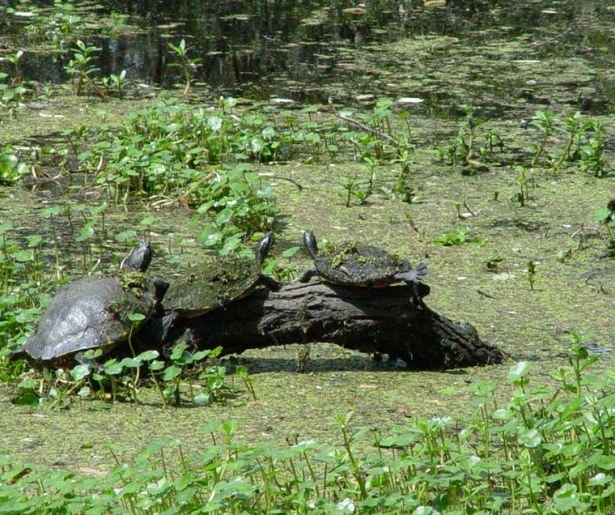 SHARE
You think New Orleans, and you think "fantastic wildlife viewing on par with a safari into the deepest plains of Samburu National Reserve", right?
No, gosh, of course not. That'd be ridiculous. Except, no, not really, not so totally ridiculous. You know why our food is amazing, America? BECAUSE WE CAN COOK. Also, we live at the cusp of one of nature's impossibly rich storehouses of game and fauna. Not for nothing do we slap those Sportsman's Paradise license plates on our cars. The wetlands of South Louisiana are as precious as natural resources come, and considering they're under threat, it is in all of our interests to visit them and preserve them.
And see some cool animals while we're at it. So without further ado: our guide to wildlife spotting in South Louisiana.
Barataria Preserve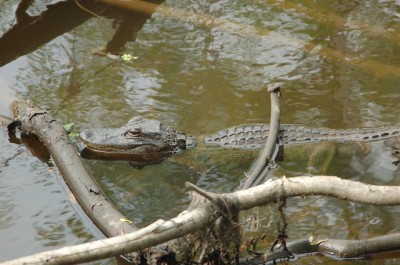 While we're all for folks going on a swamp tour while they're in the area, not everyone likes the idea of driving (or being bussed) out to a dock and boarding a boat with 20 other tourists. Some don't like the crowds, some don't like being on the actual water (true story: I once saw a guy almost lose his guts and the Hurricanes from Pat O's he had imbibed the night before directly onto a gator on the Honey Island Swamp Tour. He held it in, to his credit).
In the alternative, head to the Barataria Preserve. Run by the National Park Service, this protected area includes a very easy boardwalk trail that penetrates a cliché of the gothic, haunted wetlands you imagine when you think of Louisiana. The Barataria is about a 40 minute drive from Nola proper, and on the way back to town you can stop in Gretna for some good Vietnamese; gators and pho, the perfect date.
There are lots of gators lurking in the muck; even in the dead of winter we've seen them cruising like leather torpedoes through the wine-dark water, and in warmer months they bask in positively ant-like proliferation. Also: baby gators are cute. Not as cute? Nutria, the waterborne rats of the wetland world, as invasive here as Mongols breaching the Great Wall.
Also: keep an eye out for ribbon snakes, Louisiana milksnakes, cottonmouth, green anole lizards, smallmouth salamanders, green treefrogs, bullfrogs, skinks, painted turtles, snapping turtles, spiny softshell turtles, possums, marsh rabbits, bats and sometimes, a slinking coyote. At the May 2013 BioBlitz, some 458 species were identified in the Barataria, so you won't lack for animal sightings.
What about birds? Funny you ask…
Chalmette Battlefield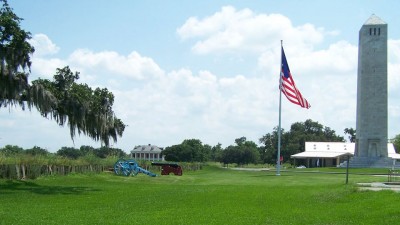 The Chalmette Plantation is mainly known as the site of the final battle of the War of 1812 a particularly tragic bloodletting that never should have occurred (the Americans and British had reached a peace accord a week earlier, but news was slow to arrive in New Orleans). But the preserved battlefield – attractive in and of itself, given that it freezes a moment of American history in mossy amber – also happens to sit on a major byway of migratory birds. There are too many species to list here (although this is a nice breakdown); suffice to say Great Blue Heron, red-bellied woodpeckers, blue jays and five species of wren all make their way across this park, Barataria and the Tunica Hills. Where? Again: funny you ask…
The Tunica Hills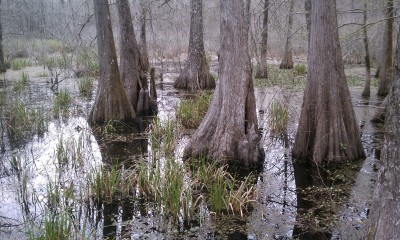 A little over two hours north of New Orleans, the Tunica Hills are, first, just that: hills. In Louisiana, a state known for having all the elevation of a pancake. But the Tunica area represents more than a slight increase in altitude; it's also heavily wooded with broadleaf deciduous forest cut through by wetlands, and as such contains some of the lushest arboreal environment in the state. Louisiana isn't the sort of place that folks tend to laud for hiking, but there are some great treks in this area, and they lead past grey and red fox, deer, wild turkey, bobcats and a lot of birdlife. John J. Audubon basically started his career of documenting North American birds here. Nearby St Francisville is a picture perfect town to base yourself out of.
The Audubon Institute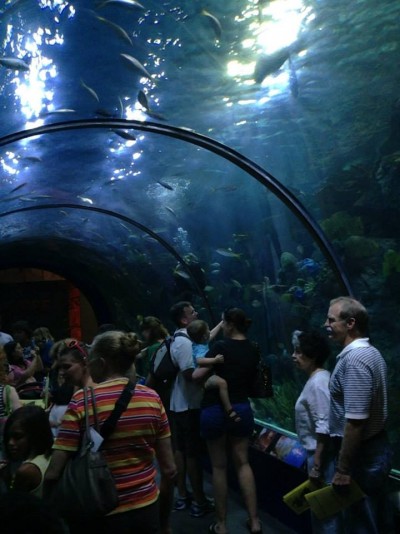 Speaking of John J Audubon, the naturalist lends his name to three family friendly New Orleans institutions that are all excellent places for wildlife watching, even if the critters in question are, strictly speaking, in captivity. The Audubon Zoo (wich inclues an African savannah and petting area), Aquarium (breakfast with sea otters anyone? How about a snowy white alligator)and Insectarium (butterfly gardens and roaches, oh my) are all good spots to take children (or animal-loving adults).
Finally, we want to give a shout out to Louisiana Lost Land Tours. These guys eschew the usual airboat and Ragin' Cajun clichés for an intimate kayak trek into the local marshscape. Motorboat tours are offered as well, but we cannot recommend the paddling adventures highly enough; you will not only see local flora and fauna, but come to appreciate it at face to face, heart deep level.
Images courtesy of the Audubon Institute and Jean Lafitte National Historic Park and Preserve.