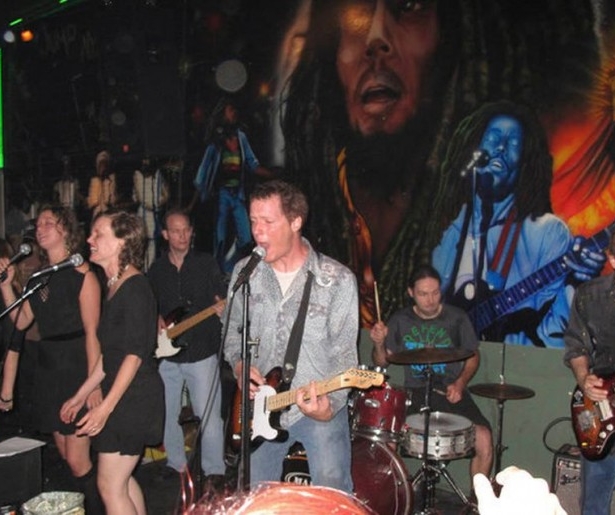 SHARE
What to do this weekend, New Orleans? Besides yell bloody invective at anyone who lives within 50 miles of a street called Peachtree.
Well, there's more than Saints football happening over the weekend…woah. Back away. CALM DOWN! Anyways, yes there really is more than the NFL, although our Sunday is gonna basically be given over to the game..
Tonight get down with R Scully's Rough 7 at d.b.a at 10pm – they're having an album release party for their latest, Codebreaker. The Rough 7 are some dangerously talented garage rockers; check 'em get down at One-Eyed Jack's here.
Meschiya Late and the Little Big Horns are having an album release party for their new CD, Fooler's Gold, at House of Blues on Saturday night; doors open at 8pm. If you haven't seen Lake, she's one of the finest crooners in a city that doesn't lack for singing talent, and her backup band is just as impressive. She's like a World War II singing siren blended with some tattooed punk sensibility, and you should go support her album release.
If you're into something a little more rowdy on Saturday, catch the Yin-Yang twins (performing Halftime in honor of the game, we hope) and Partners-n-Crime (who probably won't appear with Lil Doogie, but it'd be awesome if they did) at Howlin' Wolf.
Images courtesy of R Scully's Rough 7 and Meschiya Lake.