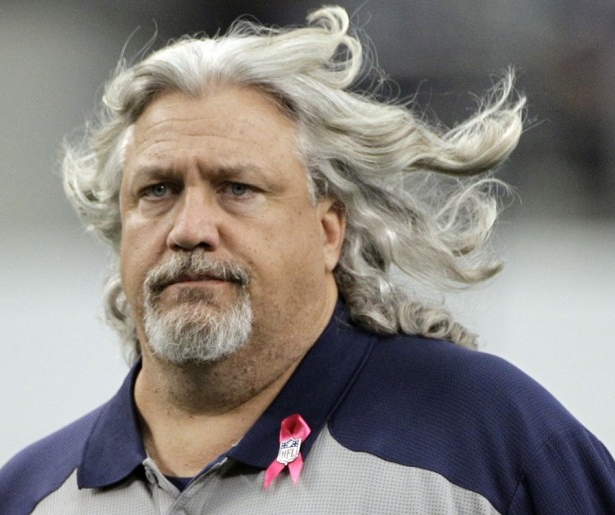 SHARE
I was in Lucy's in 2010 when Brees and Hartley and the rest showed up and led the crowd in the Who Dat chant, and yeah, that was awesome. But then I heard about what Rob Ryan got up to after yesterday's game.
He of the gray flowing locks, upon whose broad shoulders rests the hopes of Louisiana, sidled into Miss Mae's, dropped a hundred bucks and told the bar "drinks on me." And while I want to believe Rob watched the crowd explode in joy whilst sipping a White Russian (why? Well…I mean…c'mon!), he apparently slipped out, like a phantom defensive coordinator, clearly drawing on the years of ninjitsu training he once received in a snowy monastery in the mountains of Hokkaido*.
Also of note: the fact Rob Ryan bought everyone a drink at Miss Mae's with a cool hundo. Where else in America does $100 buy everyone a round in a packed bar on game day? In the bar where a beer and a shot cost about as much as a waiter's hourly wage in 1990.
(Also, Rob apparently likes Rolling Rock. The watery, everyman swill of the Mid-Atlantic, and one of the first beers I loved out of high school. You go, Rob).
*All references to Rob Ryan's ninja training by New Orleans & Me are strictly speculation
Images courtesy of Business Insider