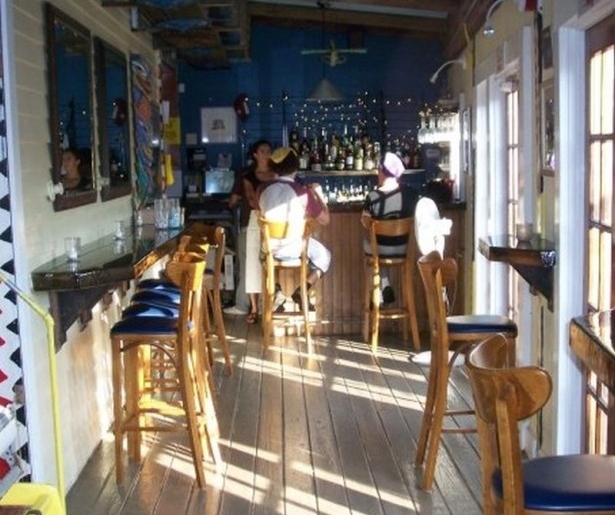 SHARE
New Orleans Restaurant Week is coming to a close, so if you haven't made those reservations yet, now is the time. With two-course dinners running under $20 and three-course dinners going for under $35, there's a lot of culinary deals to pick from. Here are some of our picks. Note: when we say "lunch and dinner" or "dinner only," we're referring to restaurant week specials, not normal business hours.
Mat and Naddie's
This stupidly cute Riverbend shack consistently slings haute Southern fare with a creative twist. Example: whipping out beef borscht using smoked brisket. Russia meets the cured meats of Acadania – brilliant. The diver scallop risotto also sounds divine. Dinner only.
Commander's Palace
One of the great grande dames of Creole cooking, Commander's is always a win. They're not fielding the JV team for restaurant week menu, either, as evidenced by a smoky, white truffle risotto, pecan and sugarcane lacquered quail and their world-famous turtle soup. Lunch and dinner.
August
Getting a three-course meal at August for $35 is decidedly a steal. This Besh establishment is bringing out some admirably unconventional plates for restaurant week, including crabmeat, jellyfish and shrimp salad (that said, the beef short rib hits us right in a warm cozy spot). Dinner only
Luke
We're giving John Besh all kinds of love today. Luke offers a heartier, more Alsatian take on the Franco-Southern fusion Besh loves, evinced by a restaurant menu that includes a pulled duck sandwich, fried sweetbreads and a decadent-sounding pork shoulder. Lunch and dinner.
Tivoli & Lee
We got two words for you: andouille tots. Hell yes. Tivoli & Lee is bringing all kinds of goodness to restaurant week , not least being a two-course lunch that's a fine bargain at $14. Lunch (duh) and dinner.
Galatoire's
A meal at Galatoire's is a quintessential New Orleans experience. You'll enjoy Creole cuisine that is so simultaneously refined and unhealthy you may pass out in a sweaty, happy mess, whilst eating in a dining room that is frozen in amber, weighted with tradition and many a drunken Friday lunch. The restaurant week menu is respectfully varied, and includes dishes like stuffed pompano in meuniere sauce, a dish practically perfected here. Lunch and dinner.
SoBou
Credit where it's due: SoBou's restaurant week menu is extremely extensive. There's both culinary and pricing options, and we're torn between the foie gras burger and yellowfin with cracklin'. Plus: 25-cent martinis with the purchase of an entrée at lunch , but only three per person! Lunch and dinner.
The Country Club
I am always down to visit The Jewel of the Bywater. The dessert of peach empanadas with a pecan glaze is calling my name. Fair warning: the Country Club has a clothing-optional pool in the back, which is either your ideal dining setting or not quite everyone's cup of tea. Lunch and dinner.
Photos courtesy of Commander's Palace and Mat and Naddie's