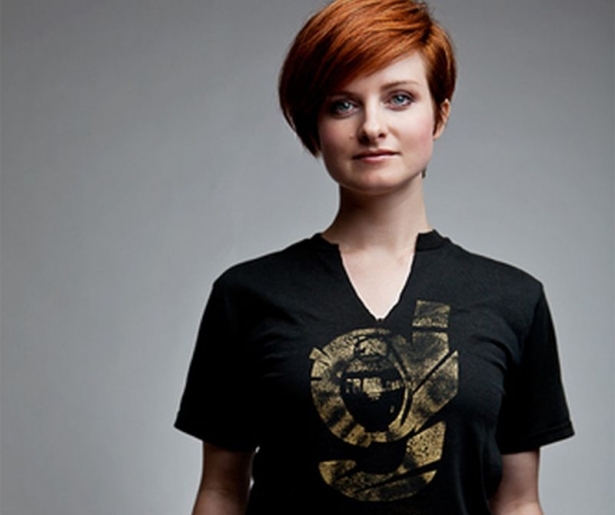 SHARE
One of my favorite local designers is Louisiana native Amanda deLeon. Ever since experiencing her work in 2011, her creations could do no wrong in my eyes. You'd expect such great talent from a lady who begun sewing in the fourth grade after hearing the words of her mother, who stated "everyone should know how to sew." In the 8th grade she created her first design, a double breasted jacket and pencil skirt as seen on Natasha of the Rocky and Bullwinkle Show, and the rest was history from there.
Amanda took another path when she entered college and focused on architecture; a passing professor on an elevator saw her outfit and said "You're in the wrong field." She became more involved in the fashion industry and began doing commissioned private pieces. Since then she had moved to New Orleans, become a regular presenter at NOLA Fashion Week and a staple of the local fashion community.
"There's lots of great talent here!" Amanda says, following up with a statement that sticks close to those from the South. "We grow up with little resources. So you have to get a little more creative."
Amanda deLeon designs always show a strong attention to detail and shapes. Her Fall/Winter 2011 leather work shows her pure talent with her hand-crafted design to tell a story through fashion. In the midst of the strong colors deLeon uses, she doesn't neglect a softer tone with hues such as sea foam and gold, which can be found throughout her Spring/Summer 2013 line, which includes one my favorite pieces from any deLeon collection: a draped asymmetrical style dress. The use of red within the Fall/Winter 2012 line could make anyone a deLeon follower; the season's gorgeous wool and silk cape is a must have for any lady.
The New Orleans fashion industry grows every day, fueled by creative like-minded people who just so happen to have great Southern hospitality. Designers like Amanda deLeon continue to make a splash, bringing attention from the world, which is beginning to see just what we can accomplish down here.
Photos by Kevin deLeon Photography