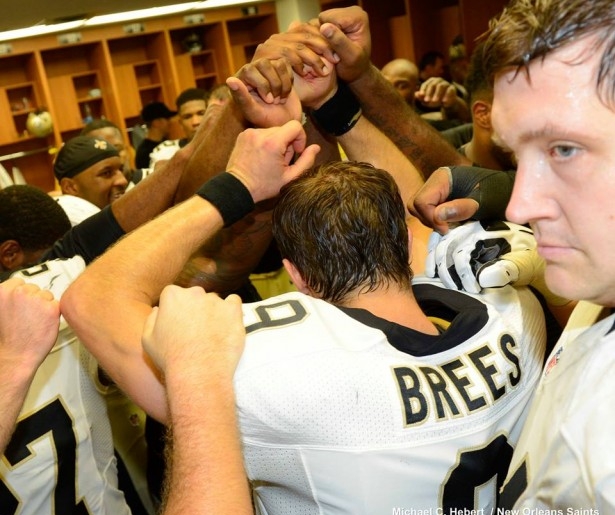 SHARE
Yesterday's victory was about as pretty as Medusa preening in a vanity mirror, and got me thinking about the nature of watching the Saints. The experience is somewhere between a Mountain Dew extreme sports guy commercial from the '90s and getting dumped by your first girlfriend. You will either undergo exhilaration, or overwhelming disappointment, and often, both.
With this in mind, here are some tips for tourists on what to expect out of Saints fandom.
The resurrection of Breesus When Drew is on, he's not just on. He's an avenging angel. He's High-risk, High-reward given jersey-ed form. He's a lucky streak at gambling, a casino run all the way to the bank plus comped breakfast with a model in the morning. DOUBLE DOWN, DREW, and don't stop, 'cause we're never losing tonight!
And then San Francisco, 2012 happens And dad throws the mortgage on the table and the next thing you know, we're all homeless. OK, all this drama isn't due to Drew, but it's fair to say the Saints as a franchise inspires love because they win balls out, and lose the same way. I'm not complaining about drama, by the way. It's just not good for the blood pressure.
And your blood pressure will go up. It will rocket, and then it will drop, and you will be left wondering why you ever got into this relationship in the first place. Why, why do you stay with this lover, who scorns you and teases you and doesn't cook dinner and…wait, then ish like this happens.
And you can forgive the boys, even when they only win by two points against the freaking Buccaneers, who will probably end up in London by this time next year, but whatever – we won. Our hearts can settle. For now. Until next Sunday.