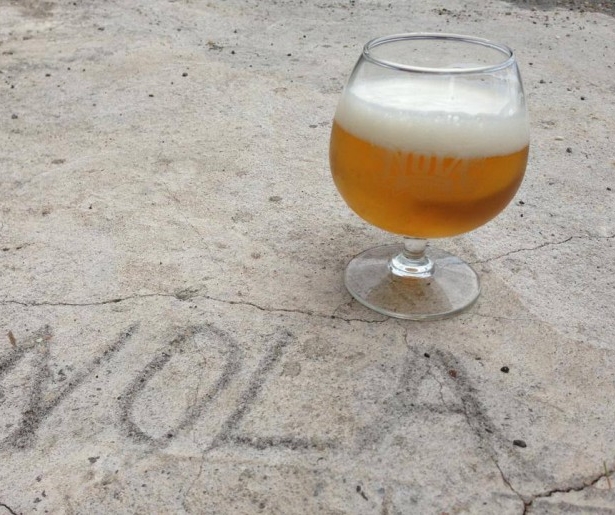 SHARE
Thrillist just released their of the best craft breweries by state, and NOLA Brewing takes the title for Louisiana.
That's unsurprising to anyone from east of Baton Rouge. It may be news to the rest of the state, so rest of state, listen up: NOLA Brewing is awesome. I love Abita and Bayou Teche Brewery, but it's hard to deny that NOLA, the only brewery in Orleans parish, is a bit ballsier than the rest of the Louisiana competition. NOLA Brewing makes beer for beer drinkers as opposed to mass market consumption. That may seem like an odd qualification given how popular beer is in this country, but by 'beer' I'm not talking about a watery 12-pack of Keystone on special for six bucks. I'm talking about the true lager and ale pints that got England through two World Wars. Abita and Bayou Teche make beer like that, and they make it quite well, but in this category NOLA stands above them on a pile of premium hops.
NOLA Brewing beer pops you in the face with the rich, strong and bitter essence of what the beverage should be. Yes, they market spring and summer saisons, but their mainline brews are beers you could drink on a cold, rainy day in a warm pub, and while New Orleans is the best city for drinking in the world, we're not the sort of place that lends itself to cold, rain, pubs or the requisite fireplace. Making beer like that, the sort of earthy beer that warms you to your toes, is a bold move in a town where 80-degree days are not unheard of in December.
Anyways: find out about all this sudsy goodness for yourself. Visit the brewery at 3001 Tchoupitoulas; taproom hours are 2-11pm weekdays (except Tuesdays) and 11am-11:30pm Sat & Sun. And there are free tours of the facility on Fridays at 2pm.
Oh: you may have heard NOLA Brewing was getting sued by Toho, the Japanese movie studio, over the wonderfully dubbed Mechahopzilla. Toho is behind Godzilla and its many spin-offs, and they're trying to squeeze a stupid amount of money out of our hometown brew masters. That legal action is still in process, but show your support for NOLA Brewing by ordering one of their beers the next time you're out. You'll support a local business and get deliciously buzzed all at once.
Photos courtesy of NOLA Brewing