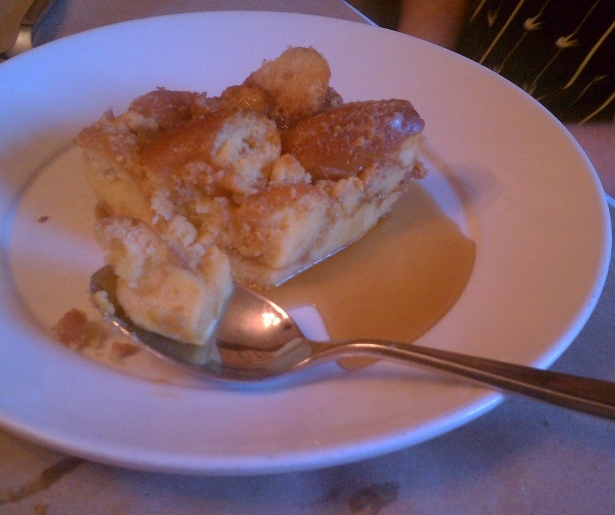 SHARE
We're all about perfect New Orleans days and nights at New Orleans & Me. Here's a recent example of a perfect day. To whit.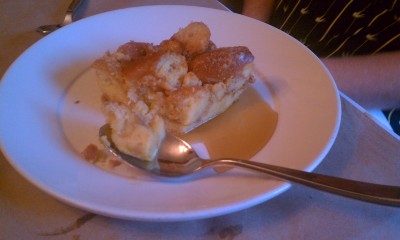 A dinner at Boucherie that came with a carrot-cilantro margarita mixed by the heavenly choir itself. What tops that sort of meal? Krispy Kreme bread pudding, picture above. Contender for best dessert in New Orleans, much the same way Muhammad Ali was contender for heavyweight champion of the world in the 1960s.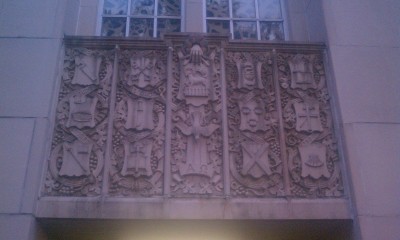 A walk up Carrollton Ave and a peep at St Andrew's Episcopal Church. There's a story within each and every one of these crests, and I wish I knew them. I'm guessing they refer to either old trade guilds or families (or a combination of both). Basically, it's a pleasure to enjoy this sort of wonderful craftsmanship on a randomly walked by church in a random New Orleans neighborhood.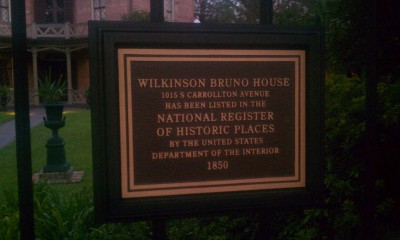 A quick sunshower followed by a run under the live oaks. It was the sort of sunshower that cools off the day, and while it's autumn in the rest of the country, it's New Orleans in New Orleans, which means it's hot and humid. But a quick little lashing of rain cools the evening off – I'm half tempted to bust out a cardigan…no, that's not true. Anyways, the run up Carrollton to escape the rain gets me in front of this house.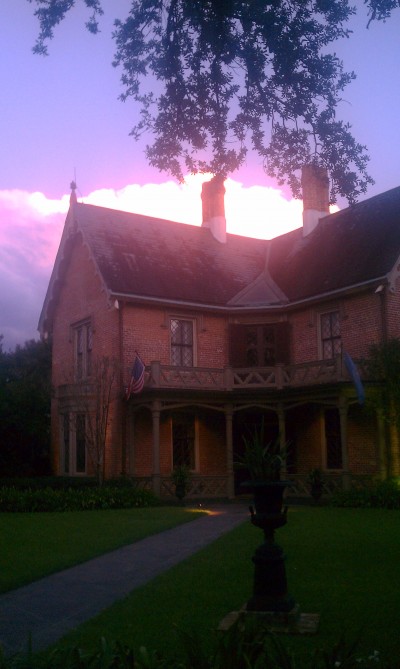 And the rain clears, and one of the most beautiful sunsets you can imagine paint the clouds and then breaks from behind them. And I'm looking at this house, which looks like a Southern gothic version of the mansion the Pevensie kids took to Narnia; the sky is turning from a cotton candy pink to an indigo scarf, cooling off, the leaves rustling in the river breeze. I'm a little drunk, a lot full of food, and get in my car and this song comes on WWOZ. There's nowhere, anywhere, in the universe anyone should possibly be.