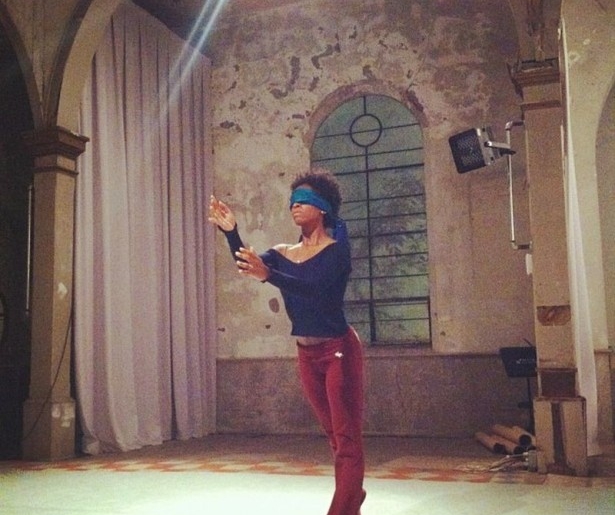 SHARE
Tonight marks the beginning of the New Dance Festival at the Marigny Opera House, divided into two segments, Program One and Two. Program who? No, two, you silly, which combined with Program One means four nights of dance, accompanied by live music, lasting until Sunday, presented by six local choreographers each doing their own 15-minute piece. Get your arts on, Nola. Tickets are $20/10 for adults/students, and doors open at 7:30pm; no reserved seating.
Here, we interview one of the festival's featured performers, the talented Maya Taylor.
So how are you prepping for the big show?
Well, I'm dancing around the house right now. I'm really excited. We have our dress rehearsal tonight.
What are you bringing to the Opera House?
My piece is called "They shoot horses, don't they" – the title comes from a Sidney Pollack movie. But piece isn't based on that. I just love the title. It's actually based off of three works of art I have encountered in my life: two by New Orleans artists and one in Amsterdam.
Can you talk about the art?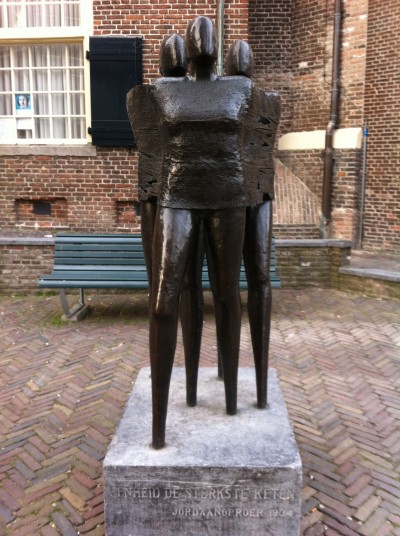 The first piece is a sculpture called the Solidarity Statue in Amsterdam (editor's note: The full title is The Strongest Chain is Unity), made by Sophie Hupkens. It commemorates the role of women in a series of riots in 1934. It's beautiful, and very striking. My boyfriend Robert [Fogarty, of Dear World and Evacuteer] and I stood in front of that statue for 10 minutes.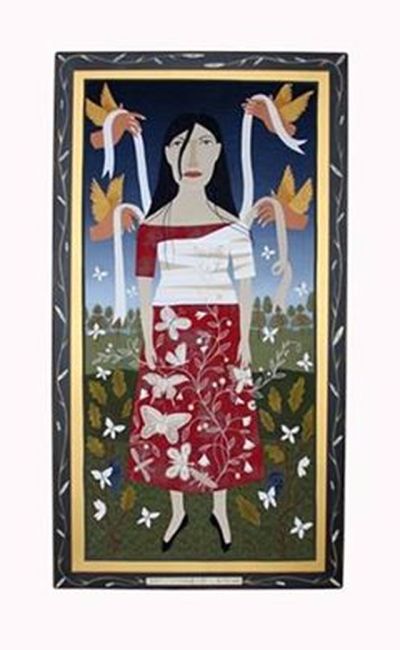 The second piece is by Chris Roberts-Antieau, who has a gallery on Royal Street. It's a fabric painting called The Healing. A woman is wrapped in fabric, held up by golden hands. There are these images of binding and being held up by other people, and to me, it was about what happens when you're no longer in control of your body.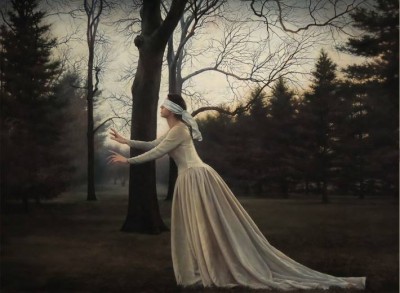 And then there's a third painting from a show at the Ogden this spring, and – well, I was at a bar and had one of those amazing New Orleans moments where you talk to someone in a bar, and it turns out he was Michael Deas, the guy behind the painting. It's called Blind Man's Bluff, this painting of a woman with her eyes covered, walking through a forest, and it's so striking.
Again, to me binding and not being in control is pretty much the theme. You go back to what comforts you and try and escape it and that became kind of what the piece is about for me.
Why did these images, and their themes, speak to you?
After seeing those three images – and all three have something to do with binding, or being held back – I started to think about my being a dancer. And my whole thing with that is: you should never hold yourself back. The next day could be your last rehearsal. When I saw these images I was initially feeling a little timid, and I realized I just had to go for it, at this level in my dance, but in a larger sense as well.
So what did you devise for the performance?
I came up with this sequence of steps that was all over the place, and complicated, and I wanted to take this free and open movement and then do it within the confines of three people being bound to each other. So you end up having this trio of women literally bound to each other, and one is blindfolded, so we all – and we are all dancers, movers who like to move – have to trust each other.
With that said, I like to work in a way where the dancers can make their own story, rather than me saying 'This is what the piece is'. So I showed them the three works of art, because I wanted them to have a personal experience and create their own story.
What are you most excited about regarding the show?
I am really excited just to be a part of the festival. I moved here in July, and all of the other choreographers have been here for awhile, so it's great that I get to be a part of this, I'm pumped to present a piece and share it. And I'm excited about the music. Everyone has live music to go with their piece. I worked with professor Maxim Samarov from Tulane, who transcribed Fyrsta by Ólafur Arnalds and freely adapted Brooklyn Faces by Abel Korezeniowski for the show. It's rare that dancers get to perform to live music.
You're new to town; can you speak to the local arts scene?
One of the things that drew me down here – well, after living in New York, which is huge, and them my hometown of Omaha, which is so much smaller, is that there's such a mix here. We have so many good dancers in New Orleans, and this scene is awesome. The people have both strong technique and excellent performance quality. And I have been able to see how inspiring the city and its culture is. I think of how this piece would have never been created or composed the way it was if I hadn't gone out and met some of the artists behind this work literally at a bar. So I've gotten inspiration not just as a choreographer, but as a human.
Pictured above: Jasmin Simmons. Cover image, from l-r: Jasmin Simmons, Katie Riggs, Kirk Gagnon, Ellery Burton. Artwork images courtesy of the artists.