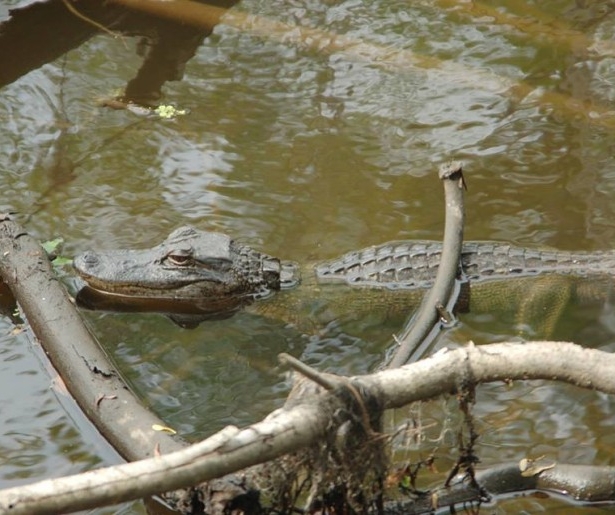 SHARE
Raise your hands if this has happened to you: you tell someone you're from New Orleans, and they make some snarky "Oh, so you have gators in your back yard?" comment. And you sigh and go, "No, of course we don't" and then something like this happens.
_ A 3-foot-long alligator was captured by workers from Audubon Zoo early Tuesday afternoon after a few days hanging around the condos at 123 Walnut Street._
Courtesy of The Uptown Messenger. The gator's name, we're assuming based off where it was found, is "Wally." Click the link. He's pretty cute.
Anyways, the Audubon Zoo is all over this. Wally as been rescued. And our battle against New Orleans reptilian clichés takes a step back, but that's OK, because honestly, it's pretty awesome a gator was found creeping around Audubon Park.
(PS: the above picture is not Wally).