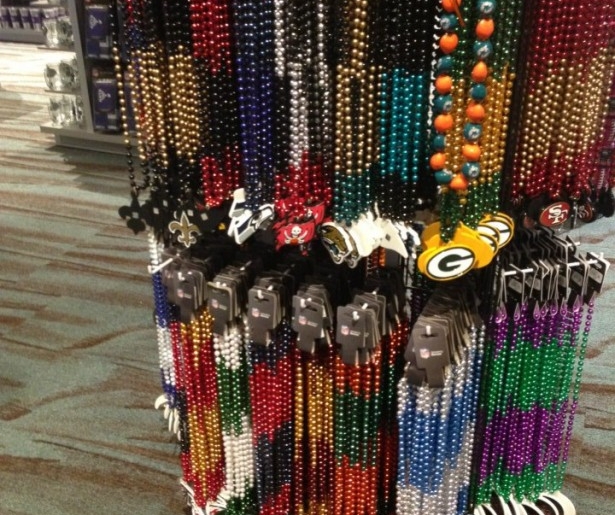 SHARE
Remember how great the Superbowl was I mean, OK, the French Quarter got taken over by out of towners, but the Quarter is kind of always taken over by out of towners barring August and September. And the city improved the roads (well, in the Quarter). And there was a sense of civic pride, and Beyonce was here, and the Ravens and 49ers fans generally behaved quite well.
What I'm saying is we should do that again, world. We'll host another Superbowl, you send lots of attention and legal tender our way. And in this vein, New Orleans has thrown its hat in the ring to host Superbowl LII (that's 52, by the way. Aside: why does the NFL insist on using Roman numerals to brand Superbowls? Because Rome, and gladiatorial combat? So modern sports is on the same level as murder for spectators? That's the message the NFL, which penalizes the Saints for hard hits, wants to market to America? And then we throw Cleatus the slack-jawed yok —sorry, I mean Cleatus the football robot on top of this ancient warrior reference, because I dunno, football players are like Maximus so Rome but we care about concussions so we're not too violent but we also love flashy modern things so robots so gladiator robots? These things irk me).
What other cities are trying to take the title from us? Who dares challenge New Orleans? As SB Nation rightly points out, New Orleans should always host the Superbowl.
I know of no other city in which the combined debauchery and city grid could provide the best people-watching and communal experience. Perhaps San Diego, but not to the degree this city can. Of course, excess is a gross understatement in this city of sin, but really, it only aligns with the impressive power that is the NFL and its marquee event have grown into. They are spirit animals, in that sense, filled with power, glitz, glamour and at times plenty of ugly, too.
Let's just eviscerate the competition for Superbowl LII – that is, Miami, Dallas, Minneapolis, Indianapolis and Tampa – shall we?
Miami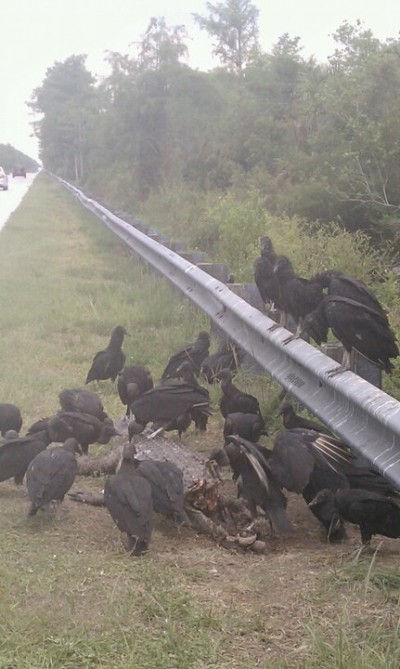 Beautiful city, great culture, good weather. But Sun Life stadium may as well be in the Everglades. See that picture above? Those are buzzards eating a gator on Miami's outskirts. I know that scene could be replicated in Louisiana, but it wouldn't be anywhere near the Superdome. There is no analogue neighborhood that is nearly as walkable and filled with attractions as the Quarter; Coral Gables is too posh, Little Havana doesn't offer enough in terms of sights or architecture; South Beach is alright, but is one of the few places in the world that has a higher douche per block quotient than the Vieux Carre.
Dallas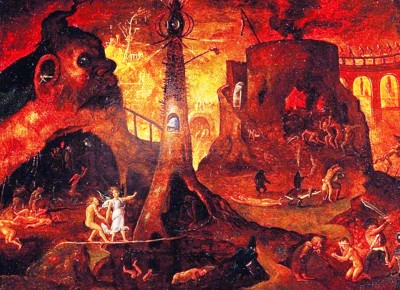 If you really think this charmless pit should host anything besides the Apocalypse, you are the reason we can't have nice things.
Minneapolis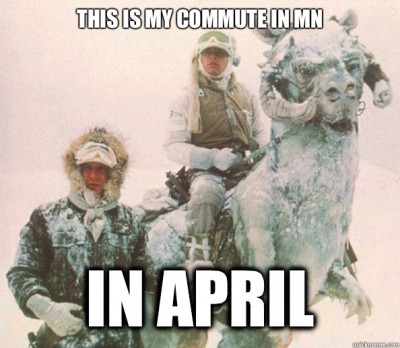 A wonderful city with great bike paths, lovely people, good food and kicking live music. Cons: the Superbowl is in winter, and Minnesota in winter is a frozen tundra undeserving of human habitation. Also, I know a new stadium is coming to the Twin Cities, but do we really want to risk seeing Drew Brees or Tom Brady dumped under a retractable roof-alanche Ok, that'd be kinda funny if it were Tom Brady.
Indianapolis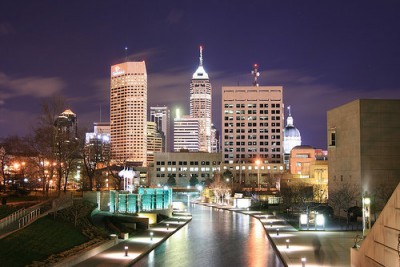 I almost want to give Indy the Superbowl for this self-deprecating video alone, but it looks like it was a creation of The Onion. I've admittedly never been to Indianapolis, but hear it's a great place with lots of Midwestern charm, civic pride, good museums and a nice stadium. But again: it's cold, the architecture can't compare, you can't drink outside, the food scenes aren't comparable, etc.
That said, Indy sounds like a nice town, so we're not putting a snarky picture up.
Tampa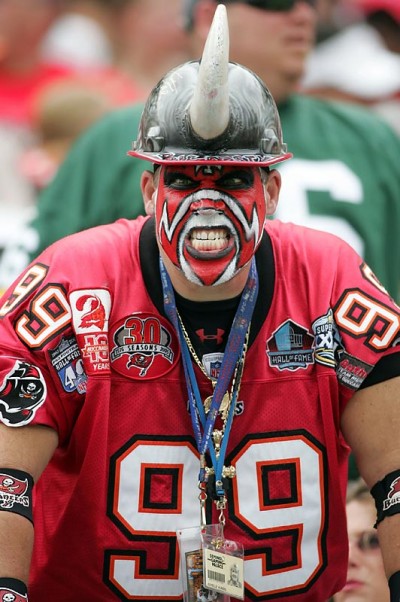 Tampa is Dallas, but more humid. The city's main attraction is creepy old guys in polo shirts tucked into canvas shorts prowling Ybor City for cigars and girls who are impressed by yachts. That's the mayor pictured above. No, of course it isn't, but a Google image search of Tampa yielded an uninspiring mish mash of highway exits and bad tattoos, so whatever.
Clearly, New Orleans wins! And we promise, we'll get the lights fixed this time.