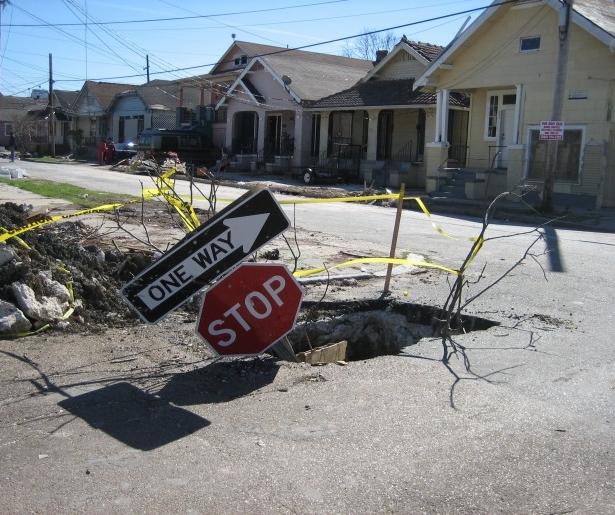 SHARE
We're not afraid to love New Orleans for her warts and all at this site, and one of those widely acknowledged warts are the city's roads. And yet, according to the recently released Urban Roads Report of national transportation research group TRIP, New Orleans roads are only the 9th worst in the country for a metropolitan statistical area (MSA) with a population of over 500,000.
Now, to be fair – 9th place isn't a lot to crow about when there are 104 MSAs in the country that top half a million. But we'll take it. The worst roads, if you're keeping tabs, were from worst to fifth-worst: Los Angeles, San Francisco, San Jose, San Diego and Tucson. Lesson learned: California roads suck.
According to the TRIP report, 47% of New Orleans roads are in poor condition, and local drivers pay an average of $687 a year to maintain their vehicles as a result.
Image above courtesy of Wikimedia commons; in all fairness, it was taken after Katrina.