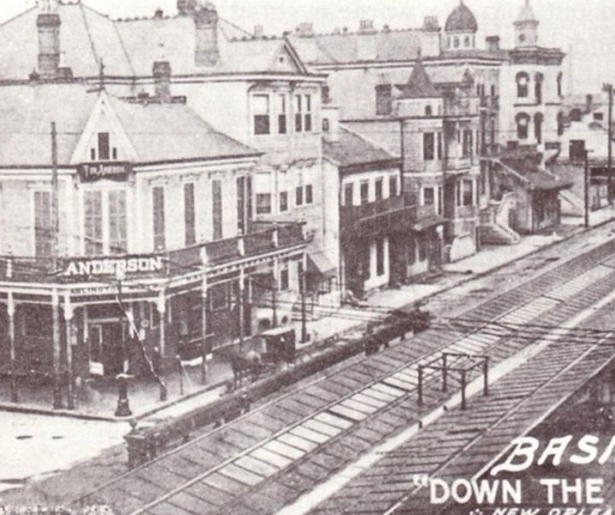 SHARE
The name 'Storyville' has always been a fortunate fumble of intent. Originally, it was meant to lampoon city alderman Sidney Story, who wrote the legislation that created the Red Light district that eventually bore his name.
But for anyone born outside of New Orleans (or after 1917), 'Storyville' alluded to something else – the bawdy tales of the district's brothels and bordellos in the particular, and the subtropical sensuality that incubated that licentiousness in aggregate. Storyville was a place to have a good time. It was dangerous. It was sexual, and epicurean, and fed all the appetites. It was its name: a place that generated tales, and that designation applied to the red light district and the city that surrounded it.
Now, WWNO and the University of New Orleans Creative Writing Workshop have resurrected this narrative incarnation of a place and launched Storyville – Voices From The University Of New Orleans. The idea was conceived by Richard Goodman, a professor in UNO's English department and accomplished author and journalist in his own right.
Every week, a UNO candidate in the creative writing MFA program reads a piece about New Orleans. These are not PR plays or marketing material; the first story, Robin Baudier's The District, explores the gender, race and class divisions at the heart of the original, Red Light-oriented Storyville. Baudier writes:
…what's forgotten when we put Storyville on T-shirts and giggle at the idea of Blue Books handed out at the train station with the descriptions of each woman — black, white, quadroon or octoroon — right next to their price, is that these were human beings. Women, without the rights of men, whose bodies were bought and sold.
Maurice Carlos Ruffin, a local attorney, graduate of the CWW program and native of New Orleans East, writes of another contradiction: of growing up wanting nothing more than to leave New Orleans, only to feel the pull of the city strong as a magnet following a post-Katrina Southern California exile.
…one day my wife and I turned to each other. We have to go back. Why? We didn't need to say it. We knew. We missed gumbo. We missed the blare of brass on a Sunday morning. We missed conversations like this one: Hey, Baby, how your mama and them? Good. How about yours? They making.
Full disclosure: this author contributed his own piece to Storyville, a sincere if sloppy love letter to New Orleans. That said, while plenty of Storyville's sagas speak of love for the city, it is a measured love, one that acknowledges the town's scars, bruises and bad habits.
To read and hear all of the essays associated with the project, visit the Storyville website, hosted at WWNO. Or tune in to 89.9; Storyville pieces are read throughout the day, with a new story from a new student premiering each week.
Images courtesy of WWNO