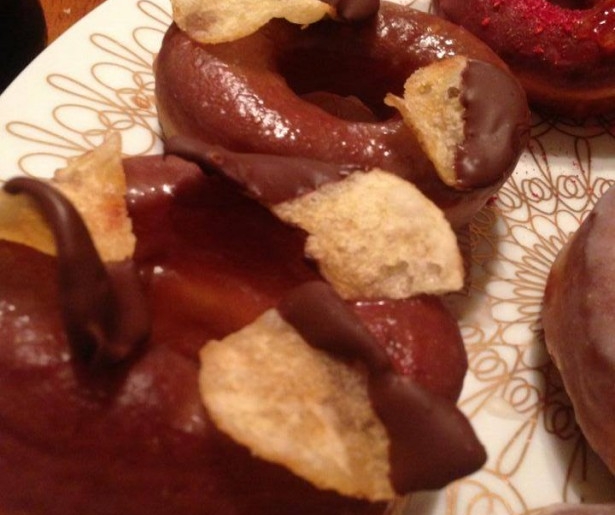 SHARE
Clearly, we all get excited about food, because we live in New Orleans and gastronomy is one of our raisons d'être. Still, sometimes a new restaurant gets us going by name alone.
Enter: District Donuts.Sliders.Brew., which opens tomorrow (Oct 18) at 2209 Magazine St. Is this a place that wears its entire culinary identity on its sleeve? To a degree; the restaurant promises crafted sliders (mini-burgers), gourmet quality donuts and home-brewed coffee (not beer. Yeah, we thought the 'brew' might stand for that too, but coffee does seem to fit the donut theme a bit better. The owner has said customers can BYOB from next door Stein's).
The menu, which also includes milk and chocolate milk on tap, seems to target a particular demographic – young adults, particularly young adults who'd rather indulge the 'young' side of the description – right between the eyes. That demo is heavily represented in the Garden District, and we're willing to bet a mess of mini-burgers and donuts will be pretty appealing to folks who happen to be on late night, er vision quests.
With that aside: there's gonna be a nice looking new place opening on Magazine, and it's aiming to do comfort food right. We're all about that. Welcome to town, DDSB.
Image courtesy of District Donuts.Sliders.Brew. The above are apparently the "Black & Gold" donuts – bourbon & Coke Glaze with chocolate covered Zapps. Nice.