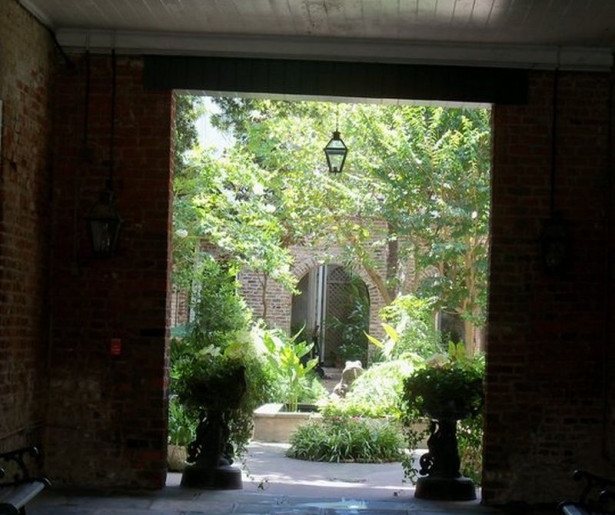 SHARE
A lot of visitors to New Orleans know the Garden District is famous for its, well, gardens and lush greenery (although the garden' in Garden District actually comes from the practice of dividing the gardens of large plantations into subdivisions). What a lot of visitors don't realize is the French Quarter rivals Uptown for luscious green space. It's just behind closed walls and courtyards.
But not this weekend. Patio Planters is leading its annual Secret Gardens of the Vieux Carré tour on Oct 19 & 20th. Participants will get a rare glimpse (well, rare unless you're lucky enough to live in a nice Quarter house) into the backyard spaces of the Vieux Carre, enclosed bubbles of green that look like Eden grown from brick.
While Uptown New Orleans and the Garden District were settled by Americans who planted their trees and plants around their properties, the Quarter has a continental European compactness and Spanish influence, which in turn was influenced by the riads of Morocco. A riad turns the interior of a living space into the green lung, rather than consigning the outdoors to, well, the outdoors. It makes sense in hot weather; you create a breezy interior space that is essentially a permanently air-conditioned space I the absence of actual air conditioning. Throw in the landscaping skills of green-thumbed New Orleanians, the architectural overlay of France, Spain and the Caribbean, and a lush fall growing season, and you've got a courtyard tour for the ages.
The event is a self-guided tour of 14 gardens and runs from noon-4pm Saturday and Sunday (the 19th & 20th). Tickets are $20 and available at Creole Delicacies (533 St. Ann St., cash or check), and at French Quarter Gem & Lapidary (527 St. Philip St., cash, check or credit card).
Image courtesy of Vieux Carre Commission Foundation