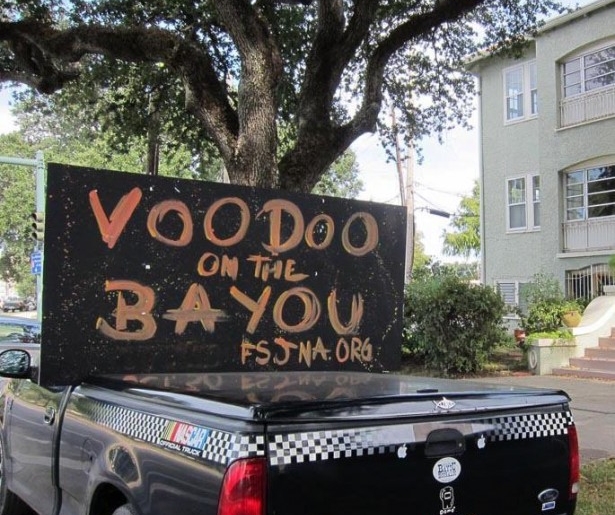 SHARE
You reckon regular Voodoo is either A)too intense and crowded or B)too expensive? Hell, we sympathize. And to that end, may we offer an alternative concert venue: Voodoo on the Bayou (of course, you could do this Voodoo and next week's fest, if you're a true glutton for music and fun, and hey, who isn't? That guy? Then he shouldn't be in New Orleans). Featuring the funk rock gypsies of Johnny Sketch & the Dirty Notes, a silent option, lots of food from local restaurants, the immaculate setting of Bayou St John and (wait for it) an open bar. Yeah, we cast a spell on you, and it leads directly to Moss Street.
Where Pitot House, 1440 Moss St
When Sat Oct 26, 8:30pm
How much $50 in advance, $60 at the door
Should I wear a costume Duh. Yes.