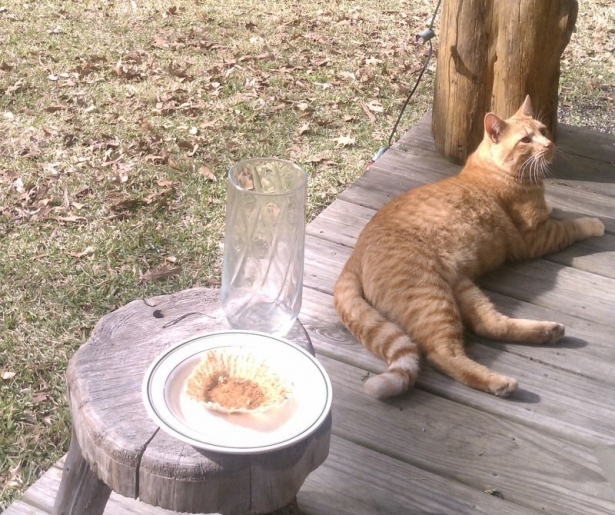 SHARE
I firmly believe that you can't know a city without knowing its surrounding environment. Geography is one of the crucial ingredients of place, along with culture, history, language and a few other factors I'm sure I'm missing.
Denver is not Denver without the Rocky Mountains. Tuscon is born of and connected to the desert. Boring cities either have drab surrounding landscapes, or disrespect the land they grew out of. Let me be clear: 'drab' is subjective. Omaha is a surprisingly interesting town, even if it is surrounded by the Great Plains, but there's a stark, weatherbeaten beauty to the Great Plains that has become inoculated into Omaha's character. Houston, on the other hand, sprawls* so far, over so much ground, I feel like it's as divorced from a thing like local character as it is divorced from, say, good infrastructure
That was all a fancy way saying that to properly know your city, you need to know the land around it. Also, last week was Mardi Gras and that ish was craaazy and I needed to clear my head. So my lady and I headed to St Francisville this weekend.
If you're visiting New Orleans for more than a few days, this is one of the better daytrips you can make (although I suggest spending the night in St Francisville. It's a two-hour drive, and you don't want to rush things). It's simply a wonderful small town, and those are a sadly vanishing feature of the American landscape (although they are making a comeback in some parts of the country). There are a few types of small towns in this country, including small towns that have died from unemployment, small towns that have become hideous strip mall scars thanks to developers looking to make a cheap buck, and small towns that have retained their charm, character and quirks, preserving and capitalizing on said qualities via tourism.
St Francsiville falls into that happy last category. The historic center is not much more than a few cross street, but within that pretty grid is a perfect checkerboard of green yards and historic homes, residences that are pretty and compact enough to be categorized as a sort of Downton Abbey Lite. The sort of houses that have names instead of addresses – i.e "The Magnolia" as opposed to "1234 Schtumpf Street (neither of these places actually exist, by the way, but I hope, one day, to live in a house with a name instead of a numeric address. It could even be on Schtumpf Street).
The town is located in the Tunica Hills, which are incredible because they are in Louisiana and they are hills. We do not get much elevation in this state; you would not mistake Houma for Nepal. And the Tunica Hills are not just any hills; the land is a dark, vibrantly green woodscape of brown streams ribboning out sandy bluffs crowned with piney woods and fragrant broadleafs. Even the names of the trees (I lifted these from the Louisiana Department of Wildlife & Fisheries website) sound like a pretty song, or a list of villages inhabited by leprechauns and fairies: Hackberry. Hophornbeam. Ironwood. Two-winged silverbell. Pawpaw. Flowering dogwood. Sweetleaf. Spicebush.
You can shop. You can antique. You can hike or take easy walks or bird – John Audubon basically started his career of documenting North American birds here. You can visit any amount of plantations. You are in St Francisville, and it is a good place, where swampy bottomlands meet sandy hills. Visit, and soon.
*Sleep at: the Shadetree B&B, a lovely residence that manages to strike a good balance between rustic charm and modern amenities. Not too 'doily-heavy', which can be a turn-off at many B&Bs. Run by friendly KW, who treated us to s'mores and cocktails – can't go wrong with that.
*Eat at: Magnolia Café. Cute, charming…sort of like St Francisville. In gastronomic form. Try the spicy shrimp po'boy, with shrimp deliciously sautéed in a spicy garlic sauce, plus a bowl of stupidly creamy crab bisque. Delicious.
*Shop at: Grandma's Buttons. Where crafts, boutique fashion and not-antiques-but-cute-enough-to-look-like-antiques souvenirs line the walls.
*Go to: Rosedown Plantation, a grand dame of a Greek Revival plantation home. Lined by live oaks and enormous gardens, this is what you think of when you think "historic plantation."
*Go to: the Myrtles. Another pretty plantation, notable for being haunted. Book their nighttime tours.
*Go to: Oakley Plantation. Where John James Audubon began his birding career. Also, built in the stark, simple Federal Architecture Style, which is has a clean elegance. As our tour guide put it, "In this house, we don't concentrate on telling you about Aunt Foo-Foo's plates."
*Go to: Cat Island National Wildlife Refuge. Hiking trails penetrate a flooded forest; classic gothic Louisiana bayou-scape.
*Go to: Mary Ann Brown Nature Preserve. A series of pleasant trails meanders through some of the prettiest hill and bluff forests of West Feliciana parish. Maintained by the Nature Conservancy.
*Go to: Clark Creek Natural Area. About half an hour north of St Francisville, full of streams, woods and waterfalls. Not to be missed.