POSTED Wed. Oct 30, 2013
The Top 6 Roast Beef Po'boys In New Orleans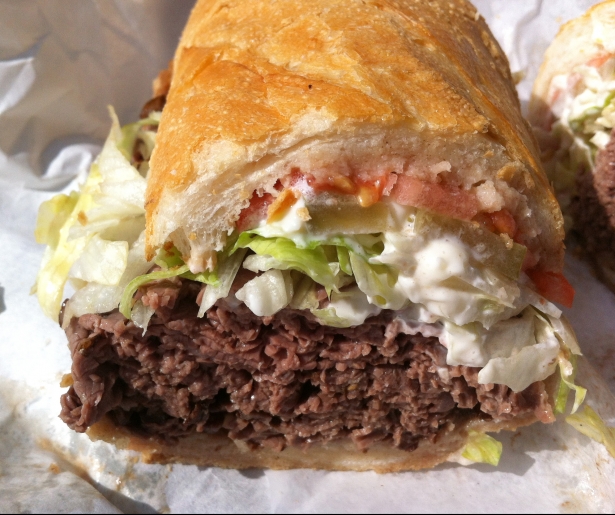 SHARE
New Orleans is a food city, but most people assume all we cook is our own cuisine: Creole, Cajun and haute interpretations of the above. And hey! We do produce some excellent homegrown food. But New Orleans is also an international entrepot, a home for dozens of different ethnic enclaves, and a culinary tour of the city can easily become an enjoyably delicious gastronomic trip around the world. We obviously don't suggest you eat at every one of these restaurants in a row, but we have divided them into neighborhood blocks so you can sample a few as you traipse around town.
1 Parasol's
The classic Irish Channel spot, technically under new management but still delicious. Plus, Jameson and Guinness goes surpassingly well with a po-boy.
2 Sammy's Food Service and Deli
A locals-only spot with the atmosphere of the moon, but that's why there's carryout.
3 Freret Street Po-Boy and Donut Shop
Their garlic-stuffed roast beef is slow-roasted for 12 hours. We just drooled on our keyboard.
4 R&O's
Its way out in Metairie, but worth the drive, because their gravy (and the way it lashes every inch of the sandwich) is THE STUFF OF THE GODS.
5 Parkway Tavern
This is a slight cheat, because in truth we love the Parkway for their roast beef and shrimp po-boy. Crazy? Yes. But brilliant crazy. Brilliant delicious ohmygod crazy.