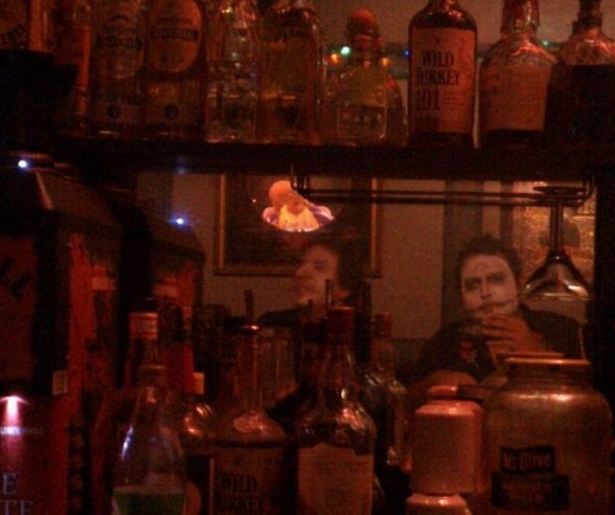 SHARE
There's so much happening on Halloween in New Orleans we don't rightly know where to begin when it comes to suggestions. Here's some tips.
For goodness sake, dress up
It's New Orleans. We are the best city for costuming in the world. Wear something. Anything. Throw some glitter, face paint and a feather boa on if you have to, but remember: we don't play when it comes to the masque. We are a city that loves to play act in different identities, and if you don't play along tonight, you needn't play at all.
Get in the Quarter, and on Frenchman St. Then get off
Frenchman St is the heart of New Orleans Halloween, and you will see some amazing costumes and pageantry out there tonight. But in our experience, there's a turn in the evening, and the spirit of celebration gives way to the spirit of alcohol-fueled aggression. People start using the anonymity of a costume to mask their bad behavior, and in general, by the time it gets to around 11ish, the whole area feels tense. Maybe it won't be that way this year, but experience leads me to believe otherwise.
That said, the music will be amazing.
Not just on Frenchman St. All around the city, costumed bands are going to rock the night. Some picks:
Galactic is gonna funk up the Civic Theatre with the Dirty Dozen Brass Band (doors 10pm, show 10:30).
Gravity A and Mike Dillon hit the Blue Nile at 9pm.
Maison will have Flow Tribe, DJ Jubilee and a bunch more.
Morning 40 Federation and King James and the Special Men at d.b.a at 10pm.
Widespread Panic at UNO Lakefront Arena
Don't try and sneak into graveyards
Unless you want to get arrested, like The Misfits did in 1982.
Consider the spiritual side of the holiday
Halloween is still a holy day in New Orleans. It's not just about candy: it's about communing with the spirits that surround us. In coming days, we'll be paying our respects to those who have gone beyond the veil at events like the following.
On Fri, Nov 1, an All Saints' Day tribute and mock jazz funeral for Big Chief Cyril "Iron Horse" Green in the Treme, beginning at D.W. Rhodes Funeral Home (1716 N. Claiborne Avenue) at 3pm.
Also on Friday, the Bywater-based La Source Ancienne Ounfo voodoo congregation and Island of Salvation botanica will celebrate Fet Gede/the Day of the Dead. For more information, call the botanica at (504) 948-9961.
And at dusk on Saturday, Nov 2, residents will gather at Press and Dauphine to do the long march Day of the Dead procession. This is a powerful New Orleans spiritual experience, and not for the faint of heart, but if you come with an open mind (and skeleton costume and makeup), you'll be treated to one of the most soulful displays of remembrance in a city that doesn't lack for soul.
Above image: J&J's after Day of the Dead in 2012.