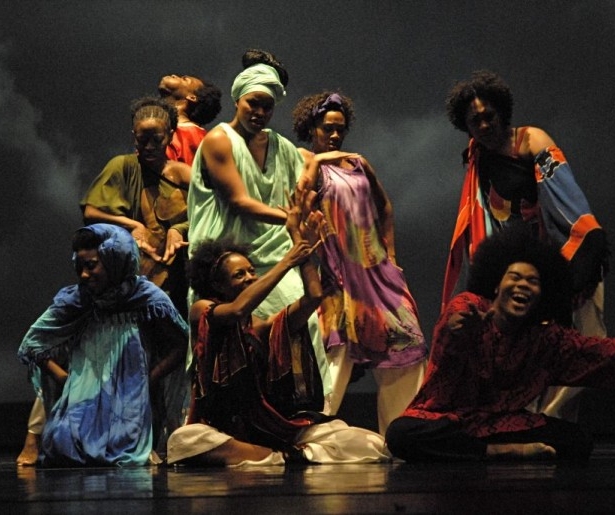 Editor's note In this essay, Carol Bebelle tells the tale of Central City, one of New Orleans' integral neighborhoods.
Central City is where the pivotal Civil Rights organization, the Southern Christian Leadership conference (SCLC), was born. It was where one of the cultural arms of the Civil Rights movement, the Free Southern Theater (FST), was located. It presently is where Mardi Gras Indians gather in parks, and Second Line clubs fill the streets on Sunday. Central City is where culture thrives and reinvents itself, despite a recent past that has been marked by blight, violence, unemployment and hopelessness, This unique and maybe prophetic community is evolving, shaped by the forces of struggle, disaster, opportunity, community, culture and creativity into a vibrant and resilient beacon for today's New Orleans.
Like so many American urban communities, Central City constantly juggles the impression others have of it with the real experience of being a lived-in community. Residents are driving the renaissance so visible in the neighborhood today, working to align all perspectives into the reality of a healthy, welcoming, economically vital, diverse and culturally authentic area.
Oretha Castle Haley Boulevard, locally known as 'the Boulevard' and historically as Dryades Street (streets in this part of town and the Lower Garden District were named for the Muses of Greek mythology), is the clearest evidence of Central City's come bacj. That renewal stems from a vision created in 1995 by a made of residents, government, universities and non-profit organizations seeking to create a black cultural tourism district for this historically African American neighborhood..
The arrival of Ashé Cultural Arts Center in 1998 marked the beginning of the evolution of that vision, and the beginning of the 'Boulevard' becoming a state-designated cultural corridor. (Editor's Note Ashé was founded by this author and Douglas Redd).
Today Ashé brings over 28,000 visitors a year to the Boulevard. The center's schedule includes over 800 meetings, conferences, theater productions, exhibits, field trips, specialized community programs, receptions, and tourist offerings.
Ashé work to restore the cultural vitality of historic Dryades Street has opened the way for renewal across the corridor, evidenced by establishments like Casa Borrega, which features Mexican cultural food and art experiences; Café' Reconcile, a favorite restaurant and home of a nationally recognized youth workforce development and training program; Zeitgeist Multi-disciplinary Center, offering year-round film showings, music and art events; the soon to open Southern Food and Beverage Museum and the New Orleans Jazz Orchestra led by Irvin Mayfield.
Added to this collection of cultural experiences are coffee and tea shops, a yoga studio, the McKenna Museum, the Gris Gris Bag and four apartment complexes housing nearly 400 residences, offering affordable housing to attract artists, cultural bearers, historic residents and community activists.
To support this bustle of culture, innovation and entrepreneurship is the Good Work Network, a training and support service for entrepreneurs and small businesses, and the YWCA, which offers community services and a fitness center with an Olympic-sized swimming pool.
Central City is a sweet slice of New Orleans, and "the Boulevard" is a destination for tourists who want to experience authentic local life and the powerful exchange and fusion of cultures that overlay the city: African, Caribbean, Mexican, Native American and ultimately American. The neighborhood beckons visitors – not in a loud, shiny, bright and obnoxious way – but rather with natural New Orleans charm: personal and intimate, full of fun, food and cultural fellowship.
It's a neighborhood where the greeting "hey neighbor" is a daily ritual that symbolizes the covenant between residents. It is where community involvement is a collaborated effort aimed at overcoming disaster and managing the remnants of benign neglect, racism and rage, all while creating and opening doors of opportunity. Central City has been raised from the depths of need and despair to the reality of togetherness and accomplishment, all the while rooted in a commitment to community, culture and the goal of commercial vitality.
Above: Scene from The Origin of Life on Earth—An African Creation Myth, a dance/theater adaptation of the book of the same name by Dr. David Anderson. Photo by Peter Nakhid
Cover image: The Ashé Cultural Arts Center mural