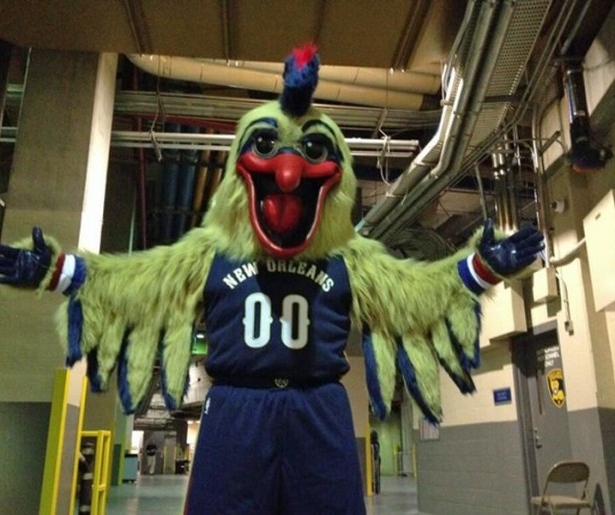 SHARE
So, Bleacher Report posted a picture of Pierre the Pelican, the new 13th man and mascot for our hometown NBA franchise.
I dig it; I'm not as put off as B/R is. Although I admit, I'm not a fan of the Mohawk, or green feathers. Still, I guess a bird costume is a tough one to pull off, especially when you're trying to nail a pelican beak.
Anyways, pelicans (and the Pelicans) are still awesome, and if you don't like it, may we direct you here. We'd also like to highlight, and throw our support behind Gambit/Alex Woodward's campaign to support Pierre.
(We're also gonna try not to mention Jrue Holiday's recent little verbal slip up. Woops, we mentioned it).