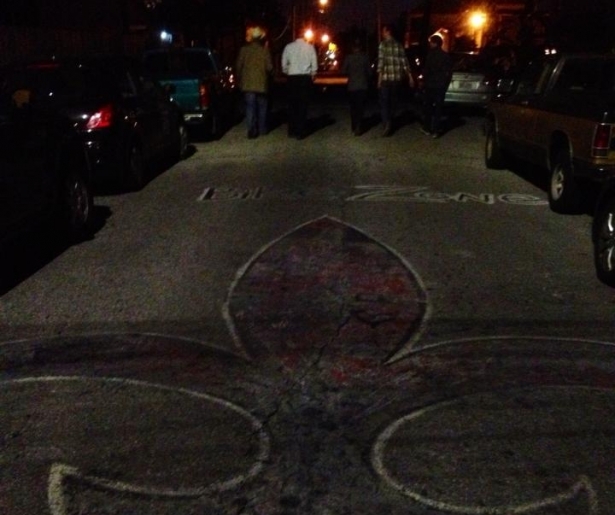 SHARE
So: walkscore.com came out with its list of the most walkable cities in the country. You can read all about the grading criteria on their site, but essentially, the metric is based on your ability to leave the house, run errands and essentially live a life without ever having to get into a car. There's plenty of research out there that links walkability to quality of life.
New York scored the highest on the walk score site, with an 88 out of 100 – unsurprising, given NYC's relative compactness and extensive bus and subway network (public transportation is a major component of a walk score). New Orleans, on the other hand, scored a 56 – disappointing but to be expected given our lack of public transportation and the sprawl of areas like New Orleans East.
With that said, we'd argue that for visitors New Orleans remains one of the country's most walkable cities. Our tourism core has a walk score that rivals downtown Manhattan; the site rates neighborhoods as well as cities, and the French Quarter, CBD and Marigny all have walk scores above 90, making them 'walkers' paradises.' Immediately behind these top three are Touro, the Garden District and East Riverside, all on the other side of Canal.
While New Orleans & Me always encourages travelers to explore all of the nooks and crannies of Greater New Orleans, we're also aware that even dedicated visitors tend to venture as far uptown as Audubon Park – maybe up to Carrollton – and as far downriver as the Bywater, with possible detours to City Park. In other words, tourists tend to stick to the the sliver by the river . We're not saying this is a good thing – it simply is.
If we measure New Orleans' walkability by 'sliver' neighborhoods, the lowest score is in Black Pearl, with a walk score of 69. Most areas have a walk score above 80, and even Black Pearl has a bike score – because walkscore.com measures bikeability as well as walkability – of 94. The historical, pre-20th century core of New Orleans, which includes all of the sliver, was built to pre-car scale, and as a result the city's older neighborhoods are supremely bikeable (potholes aside) and often enough, pretty walkable.
To add a further caveat to the above, while adventurous tourists tend to explore the sliver, most visitors stick to the CBD and Quarter – the two neighborhoods with the highest walk scores in the city. So it's unsurprising tourists walk away from here with the impression that New Orleans is extremely pedestrian friendly, despite the abysmal walk score in areas like English Turn (12) and Lake Catherine (2).
It's also worth pointing out walkscore.com gives an 88 ranking to Iberville, a now largely depopulated area that is still technically within easy walking distance of the Quarter, Treme and CBD. To be fair, there are three great destinations in Iberville: St Louis cemeteries No. 1 and 2, and Basin Street Station. But beyond said spots, this isn't exactly a neighborhood of shops, cafes and pedestrian thoroughfares.
The point is you don't need a car to explore this town. While New Orleanians make a big deal about the distance between neighborhoods, especially when Canal Street is involved, it really doesn't take long to get most places sans auto. I once went on foot from Esplanade Ave to Calliope. Total walking time was 32 minutes. On bike you can cut that to 10. And if you're in a real pinch, you can always call a cab. New Orleans is a slow city, and much of her charm is best appreciated at a slow pace, so lace up those boots – or really, slip on some sandals – and enjoy us au pied.