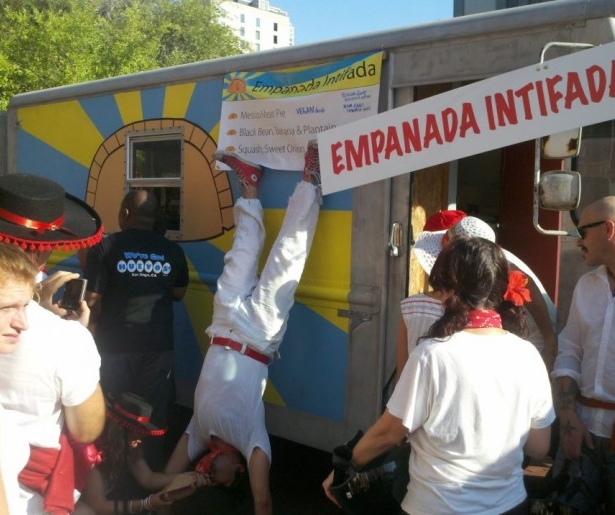 SHARE
Alright, we know this is going to be a painfully new New Orleans, gentry-fantastic, South-by-so-much-creative-capitalism kind of sentence, but check it: there's an app and food truck party in the CBD today from 11am-2:30pm.
Apptitude is throwing the party at 408 Camp St to celebrate the development of a Food Truck app and a Premium Parking app, which really does make total sense, as the things we actually need when driving downtown are A)Empanada Intifada and B)parking.
I'm not joking, people. Parking downtown often sucks. Cheap food options can be limited. Sounds like at least the latter option will be available in plentitude this afternoon, as there will be 10 food trucks on hand at Camp & Poydras. Enjoy.