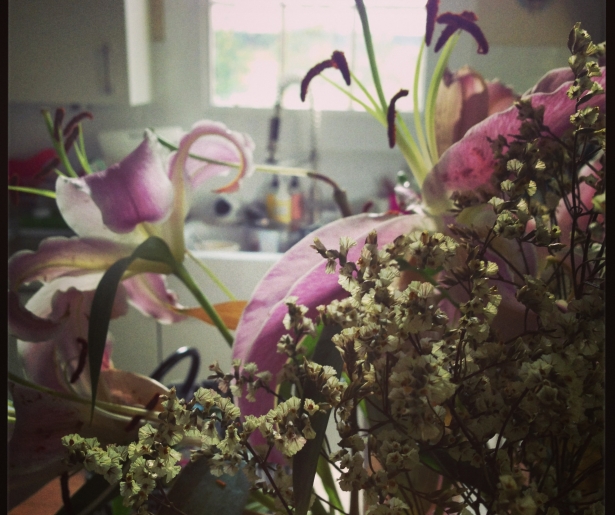 Katie Clark is a realtor with French Quarter realty.
1. Smells – It is important to get an unbiased response to the smell of your home. Stand on your stoop and ask a random to step inside your home. If Rando Random-pants says, "Slap a turkey leg big momma, this house smell rank," excuse yourself and rush to Anthropologie. Buy a scented candle for every room.
—A first impression is really important. If your house smells like pets (dogs/kitty litter) or death (incontinent mother-in-law/15 year old parakeet), do something about it. Just like you didn't want to be the smelly kid in grammar school, you also don't want to be the smelly house. "It had off-street parking? Who knew! All I remember is the top note of Glade Mountain Shine and a base note of Beef Jerky."
2. Bathroom Updates – What you think is "nice," someone else thinks is ridiculous. I'm going to guess that an outdated bathroom isn't the only thing wrong with your house. Please do not go to Home Depot and buy a sheet of granite and an "above ground sink." You'll immediately date the house and frustrate home buyers who would rather deal with pink tile than a trendy three tiered pedal operated water dispenser. Brushing your teeth shouldn't be such an event. Cold. Hot. Off. On.
—The amount of money you'll spend updating your bathroom(s) will not necessarily guarantee a higher sales price. And you'll be heartbroken when you see $10K worth of granite and sinks on the sidewalk out front your old house. Get it listed. Get rid of it and move on to your next project.
3. Anticipate Issues – You have a lovely home, but your only bathroom is on the third floor. Obviously this is going to be a problem for most home buyers. Especially if you live on Pirate's Alley. (Insert wooden leg joke here.)
—Think of a solution to the problem. Yes, you lose a closet, but you gain a bathroom. Or find a place to put in an elevator if it is a 4 story townhouse. Turn a negative into a positive.
4. Stains – So you spent $50K on a new roof. Then why did you leave a water stain on your ceiling…as a constant reminder of where you put last year's paycheck?
—Like going to a job interview with a hummus stain on your shirt, you will immediately be judged. Slap on some white paint on that ceiling and be done with it. Yes, painting ceilings are a total pain, but if there is no active leak, don't make the home buyer think that there is one.
5. HGTV – Stop watching it. Judy the Realtor from Santa Fe has some great tips – for people in New Mexico. Ignore the "depersonalize your house" advice. It is your home. You live there. You have mail and invitations and family photos. There is a difference between decluttering and depersonalizing things. Decluttering means removing the two extra couches that are blocking the third floor entrance. But leave the photos and mementos. It shows you are alive and are interesting and fun things happen here!
—Find a local Realtor that knows your neighborhood. An Uptown agent is different than a French Quarter agent. Get a recommendation from a friend.