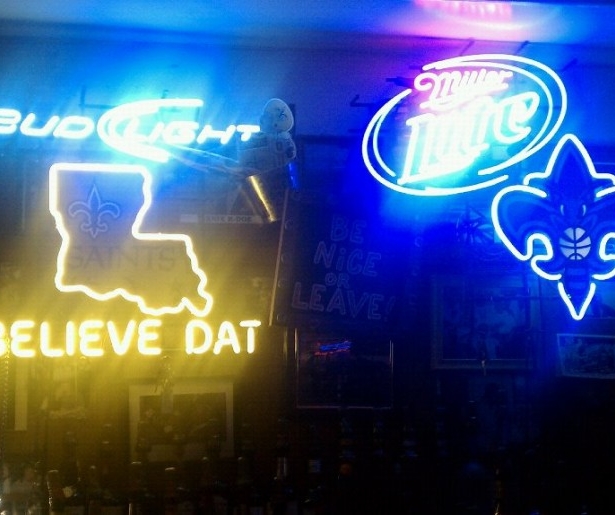 SHARE
Plenty going on tonight, New Orleans (which, by the way, is another reason it's great to live here. Where else in America is there plenty going on when it's just another chilly Tuesday? Oh, and it's not really that chilly).
Hell Yes Fest
kicks off with a stupidly packed itinerary of local comedy talent. It's going to be an excellent week for laughs, but there's so much going on. Just what should I see, New Orleans & Me? Glad you asked: check out our handy dandy
Insider guide to Hell Yes Fest
. Because we love you.
Also: the swing sounds of Washboard Rodeo are gonna rock Three Muses at 7pm. And if you head down to the 7th Ward, you can catch local trumpeter and general paragon of all things New Orleans Kermit Ruffins holding it down at Bullets Sports Bar (2441 A P Tureaud Ave), which we also happen to consider one of the best sports bars in the city.