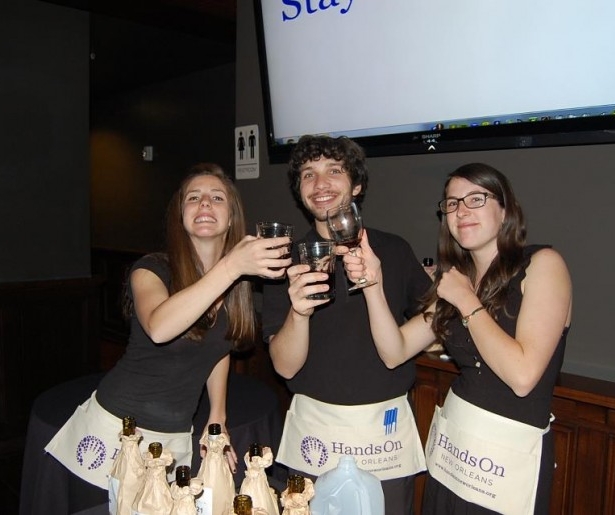 SHARE
What do you got going on this evening, New Orleans? May we suggest: wine, good times, more wine, helping your community, wine. Bacchanalia kicks off from 6pm-9pm at the Roux House. The casual event features food, music, raffle, and if you hadn't guesses from the beginning of this paragraph, wine. The event is sponsored by HandsOn New Orleans.
The social element of the event centers around a wine tasting competition Attendees who wish to participate may self-organize a team of 1-3 people who bring three bottles of the same Cabernet Sauvignon. Teams remit all three bottles during check-in. Two are uncorked for blind tasting, and the third is placed in reserve. At the end of the night, guests vote on their favorite wine, and the first, second and third place teams win the reserve of unopened bottles.
HandsOn New Orleans is a 501c3 organization whose mission is to engage, empower, and transform the community through volunteer service. HandsOn hosts citizens from around the world and provides service opportunities for residents in the New Orleans community
When 6-9pm
Where 1009 Poydras
How much? $20 in advance, $30 at the door
Image courtesy of Jason Lacoste.