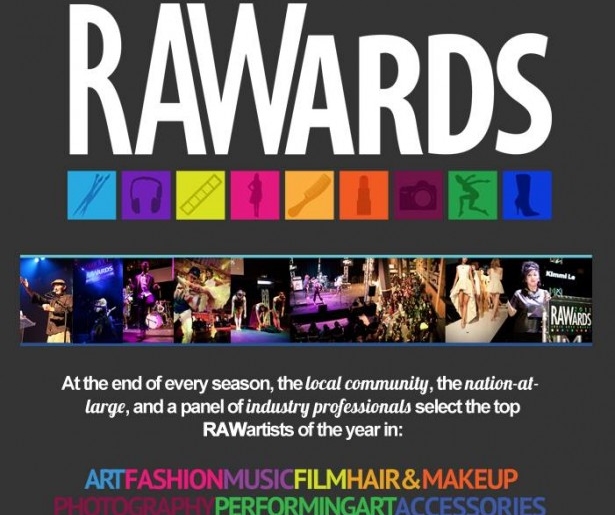 SHARE
If you're into the local arts scene, there's no reason not to check out the RAW awards this evening (7:30pm-midnight) at Eiffel.
What's RAW? Not just how your sushi is prepared. RAW is a creative community that spans the globe. Its mission is "to provide independent artists within the first 10 years of their career with the tools, resources and exposure needed to inspire and cultivate creativity."
By dint of that mission, RAW attracts some creative, unconventional folks, which is what you can expect at Eiffel this evening. Along with general cray; RAW awards tend to be fun affairs thanks to the quirks of the community that supports this kind of event. Nominees include local talents like Emily Lovejoy for visual arts; Romey Roe for fashion design; Freedom Speaks for music and LeZombie for make-up.
But tickets here or at the door, do it up in your best cocktail attire, and enjoy.